Christmas is just around the corner, everyone is busy looking for the perfect gift for their loved ones. Here at Relationship Rules, I always recommend affordable gifts that won't make a dent on your wallet. It's always about the thought that goes behind the gift. I came across this beautiful necklace that your girlfriend or wife is going to adore forever, it's called the "100 Languages I Love You Necklace."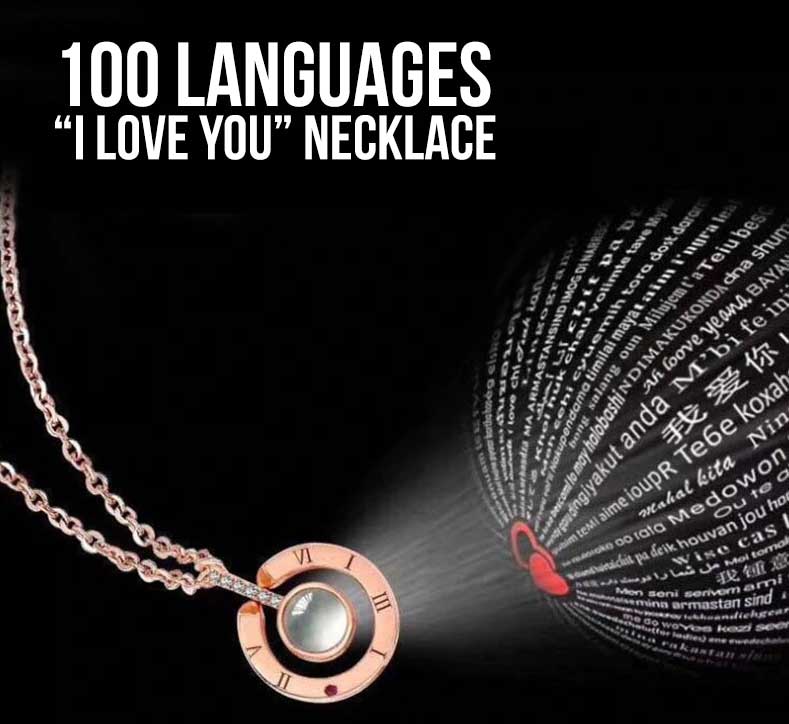 I Love You Necklace In 100 Languages
Not kidding, this beautiful piece of jewelry actually comes with a small light projection inside which displays the words I Love You in one hundred languages. It comes in two very pretty colors – rose gold and sterling silver. The delicate chain is 40cm long and is precious to hold.
I bought this for my wife and the smile on her face told me everything I wanted to know. These are those small moments of purity that will stay forever. Nothing speaks volumes about your emotions more than a necklace that literally says I love you in a hundred languages.
This cute necklace sports a beautiful zircon embellishment, and it can be fashioned in two different styles. For the price of a flower, you get to give your spouse something that's going to constantly remind her of how much you love her. Every time she takes a peek inside this breathtaking I Love You Necklace, she will love you even more for thinking of something so creative.
Just about anyone can go buy a present that's not special and doesn't have any thoughts behind it, but it takes true emotion to be a good gift-giver. You can't buy love, you can't impress love, love comes from within. Give your partner a flower, but it should have some thought behind it. And this amazing I Love You Necklace is going to top it all for you this year!
We earn a very small commission with every purchase made through this article. Thank you for your support ❤