In her first public appearance after the conclusion of the defamation trial against ex-husband Johnny Depp, the Aquaman actress shared her sentiments about the verdict.
In her interview with NBC's Dateline, the actress told host Savannah Guthrie that now that she is finally speaking up on a public platform, she is worried that The Pirates of the Caribbean actor could sue her again.
"I took for granted what I assumed was my right to speak. I'm scared that no matter what I do or what I say or how I say it — every step that I take will present another opportunity for this sort of silencing, which is what, I guess, a defamation lawsuit is meant to do — to take your voice," she said.
The 36-year-old actress told Guthrie that whatever she said in the court was 'absolute truth,' and she would do it again if given a chance.
"Right now, as you sit here today, do you stand by your testimony and your accusations against Johnny Depp about abuse? Asked Savannah.
"Of course, and I will to my dying day. I know what happened to me. I am here as a survivor. To my dying day, I will stand by every word of my testimony." The actress replied.
In the court, Heard made several claims against ex-husband Johnny Depp; she said that the 'Edward Scissorhands' actor used to abuse her both physically and sexually.
It all started with Heard's op-ed in the Washington Post in 2018, in which she claimed she was a domestic abuse survivor. Although she didn't name Johnny in particular, it was evident she was talking about him. After the op-ed, the actor lost his reputation, and his acting career was severely affected as everybody thought he was an extremely disturbed husband.
So, the Pirates actor sued Amber for wrongfully accusing him of being an abuser and a violent partner. Heard, in return, countersued him for denying all the allegations and calling her a 'liar.'
The trial continued in the Virginia Court for six weeks. After considering all the evidence and listening to several testimonies from both parties, the jury decided in favor of Johnny Depp.
The court ruled that the Aquaman actress defamed her ex-husband through her 2018 op-ed, and she made false accusations against him throughout the trial. The actress was asked to pay ten million to Johnny Depp for damages.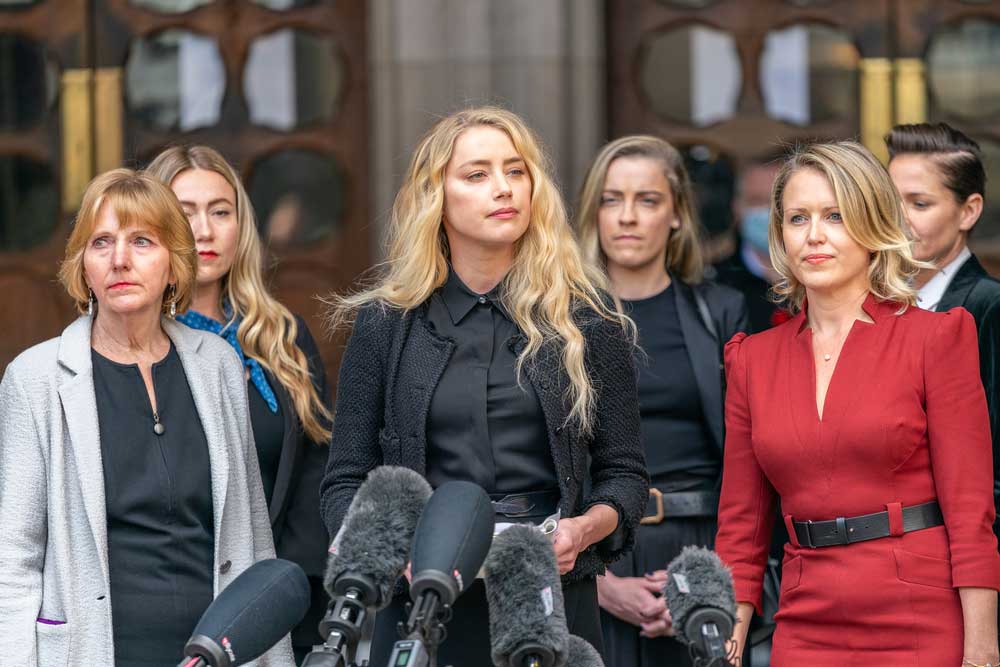 While speaking on Today Sow, Amber said that she tried her best to put the truth out there in front of everyone, but no one believed her.
"What I learned in that trial is, it's never going to be good enough. If you have proof, then it was a scheme — it was a hoax. If you don't have proof, it didn't happen. If you have a bruise, it's fake. If you don't have a bruise, then violence clearly didn't hurt you. If you told people, then you're hysterical. If you didn't tell anyone, it didn't happen."
Share Your Thoughts:
What do you think of Amber's statements in her recent interview with Savannah Guthrie? Do you think Johnny Depp would sue her again?
Sources:
Part of Featured Image Credits: NBC's Today Show