Dame Angela Brigid Lansbury, popularly known as Angela Lansbury, was an Irish-British and American film, TV, and stage actress. Her career spanned over eighty years, and she was one of the last surviving stars from the golden age of Hollywood cinema.
Her notable projects include Murder, She Wrote, Bedknobs and Broomsticks, Nanny McPhee, Gaslight, Beauty and the Beast, Marry Poppins Returns, Blue Hawaii, Anastasia, Mrs. 'Arris Goes to Paris, and Samson and Delilah.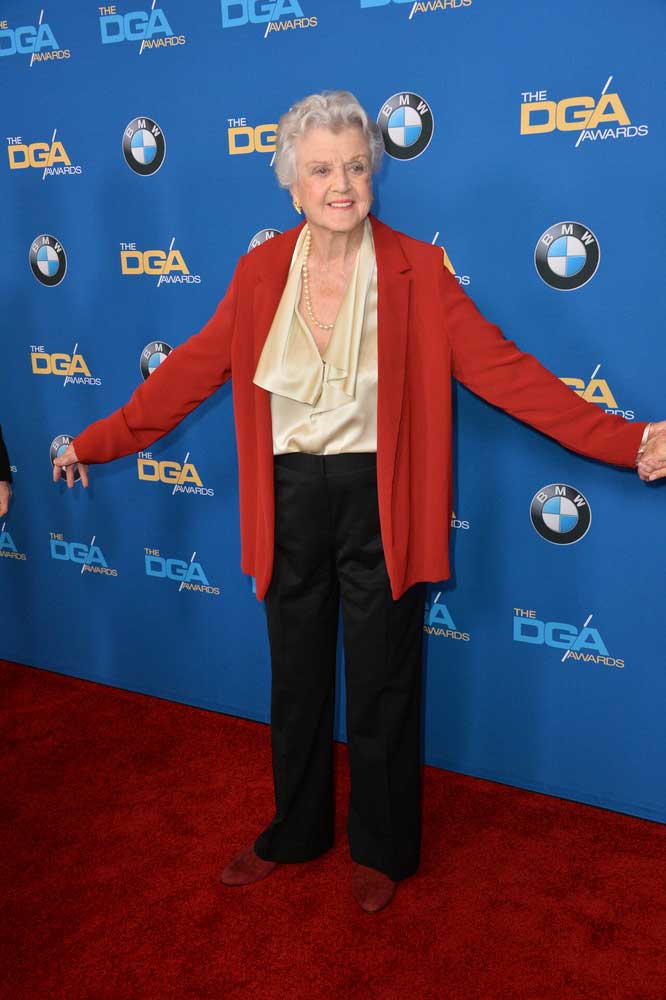 During her career, Angela received several accolades, including six Golden Globe Awards, six Tony Awards, Academy Honorary Award, and a Laurence Olivier Award, and many other nominations.
In 2014, Lansbury was appointed as the Commander of the Order of the British Empire by the late Queen Elizabeth II.
Last month, the legendary Hollywood actress passed away in Los Angeles on October 11, 2022. She was 96.
According to her family's statement obtained by People Magazine, the London-born actress died peacefully in her sleep.
"The children of Dame Angela Lansbury are sad to announce that their mother died peacefully in her sleep at home in Los Angeles at 1:30 a.m. today, Tuesday, October 11, 2022, just five days shy of her 97th birthday."
"In addition to her three children, Anthony, Deirdre, and David, she is survived by three grandchildren, Peter, Katherine, and Ian, plus five great-grandchildren and her brother, producer Edgar Lansbury," the statement read. "She was proceeded in death by her husband of 53 years, Peter Shaw. A private family ceremony will be held at a date to be determined."
Unlike her professional career, Angela's personal life was full of ups and downs. At the age of 19, she married her fellow actor, Richard Cromwell, who was at least 16 years older than her.
Cromwell was well-known for his roles in The Lives of a Bengal Lancer, Hoop-La, Tom Brown of Culver, and Jezebel.
Their marriage lasted less than a year, and the couple divorced in 1945. It was later revealed that Richard left Angela without telling her and left only a note that said their relationship couldn't go on.
Later, Lansbury revealed that when Cromwell left her, she remained devastated for weeks after learning that he was actually gay.
Shortly after her divorce from Richard, Angela met the British actor and producer Peter Shaw. The two fell in love and got married in 1949.
In Shaw, the Beauty and the Beast actress found her everlasting love, and they had the perfect relationship.
According to Fabiosa, Lansbury once said that she and Shaw had the strongest bond, and their chemistry was simply the bet.
"Not many people can say that. He was everything to me; we were partners at work, as well as husband and wife and lovers. I don't know how we had such a long marriage, but the simple fact was that we were devoted to one another."
According to a source close to their family, their marriage was 'storybook perfect', and they never stopped supporting each other.
The two share two children together – Deidre Angela Shaw and Anthony Pullen Shaw.
The couple remained together as a couple until Shaw died in 2003 at the age of 84.
What are your thoughts on Angela Lansbury's story? Let us know your views in comments.
Sources: People Magazine – Fabiosa