6. "So do you want dinner or a movie tonight?"
This might come off as a very forward and aggressive move, but you shouldn't be intimidated by it. She likes you enough to actually show initiative. And you should be flattered at a gesture like this.
7. "The girls want to go out tonight. Do you want to tag along?"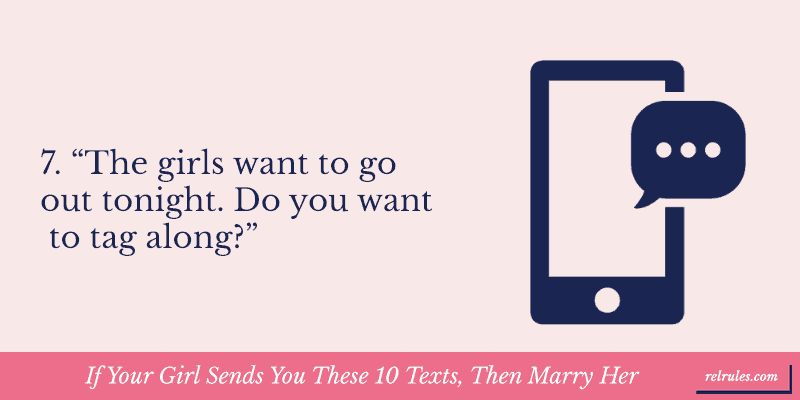 If she's inviting you to tag along for a night out with the girls, then you should definitely be flattered. She's trying to slowly integrate you into her world so that you become a normalized aspect of it.
8. "I miss you!"
She's thinking about you and she can't help but let you know that she misses you. She always wants to be spending her time with you. And she just never wants you to doubt the kind of emotional hold that you have over her.
9. "So when am I seeing you next?"
She is being really forward about the fact that she wants to see you again. She wants to be able to spend time with you. She's not content with just telling you that she misses you. She actually wants to lock down plans to spend real physical time with you again.
10. "I'm at your favorite restaurant. You don't have to cook for dinner tonight."
This is a huge indication that you have a girl who deeply cares about you. This is a woman who wants to take care of you and cater to your needs. She stays mindful of you even when you don't really ask her to. This is a level of nurturing and investment that is rare to find in a person.