36. "You made my life whole and complete."
She's telling you that before she met you, she didn't really feel like she had a life that was complete. Something was definitely missing. But when you walked into the picture, everything started to change for her. Everything just started to become a lot more real.
37. "You take away all of my fears and insecurities."
This is the kind of power that you have over this woman. You manage to take away all of her fears and insecurities. You give her a kind of courage that she wouldn't be able to achieve on her own.
38. "I feel like I can do anything when I'm with you."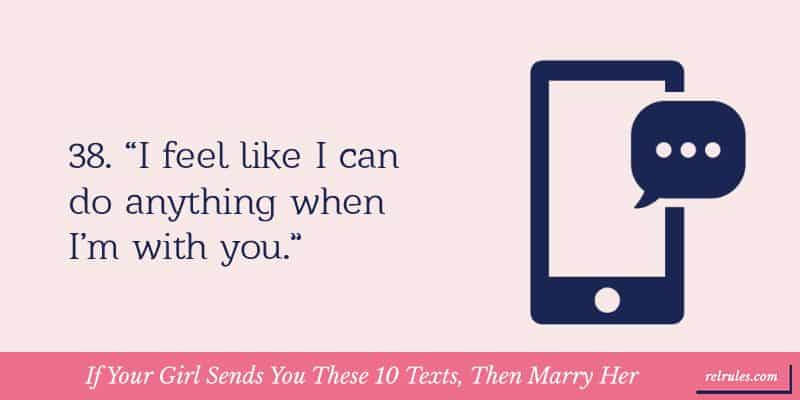 She's so much more confident whenever she's with you. Somehow, you make her feel as if her powers are limitless and that she is free to do whatever she wants to do.
39. "You never make me feel like I'm not a priority. Thank you."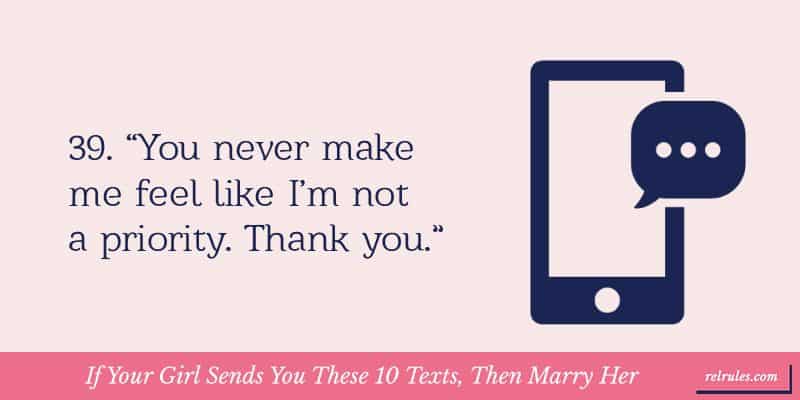 When you get a message like this, you can bet that you've got a woman who isn't taking you for granted She understands the kind of impact that you have on her life and she is always grateful for it.
40. "My heart is screaming for you right now."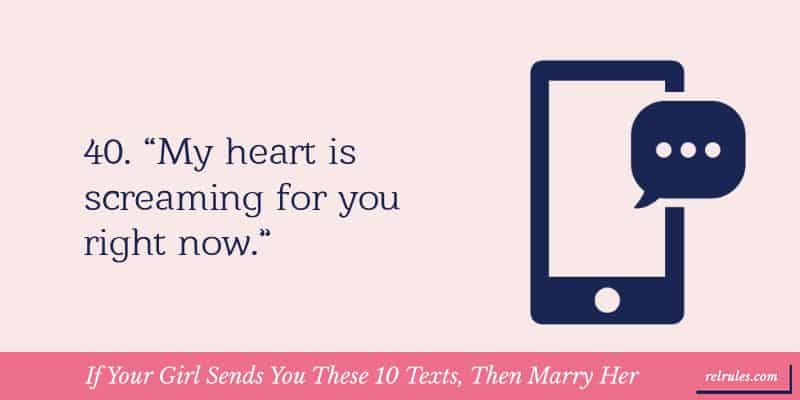 She's so desperate to be with you. Somehow, she just feels a lot more comfortable whenever the two of you are together. She's screaming out for you and her heart is echoing her feelings.