Jonathan Taylor Thomas, the child actor who played "Randy Taylor," the witty son in Home Improvement. Back in the 90s, it was one of the most-watched shows. Tim Allen created the show and Jonathan was a shining star in it.
Born on September 8, 1981, in Bethlehem, Pennsylvania, he became one of the biggest teen heartthrobs of the 90s. His face was plastered on the covers of so many teen magazines. And he was also depicted on many posters that hung on the walls of so many teenage girls all over the world.
The 90s: A star is born.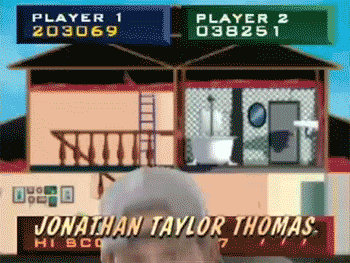 During his time on Home Improvement, Jonathan's talents didn't go unnoticed by the big boys over at Disney. The actor was tapped to voice the role of young Simba in the studio's latest blockbuster animated feature The Lion King.
Based on his career's trajectory at the time, he seemed destined to have his star shine just as bright as Allen's did on Home Improvement.
Late 1999: The final days of Home Improvement.
As the 90s drew to a close, Thomas seemed to shy away from the spotlight until his star stopped shining altogether. Before the series came to its end in 1999, Thomas had already left the show.
"I'd been going nonstop since I was 8 years old," said Thomas in an interview with People, "I wanted to go to school, to travel and have a bit of a break." The People article also pointed out that Thomas wasn't just bumming around with his academics either. As he stepped away from his Hollywood career, "he attended Harvard, Columbia, and St. Andrew's University in Scotland."
2000-2006: Guest appearances in various TV shows.
But the actor didn't completely abandon the show business industry at the time. According to a report by the Huffington Post, he has made several sporadic television appearances in the 2000s. He had small guest appearances on popular television shows such as Veronica Mars, Smallville, and Ally McBeal.
2013 – 2016: The cast of Home Improvement reunites.
Thomas actually reunited with his former onscreen dad and Home Improvement co-star Tim Allen. He made a few guest appearances on Allen's show Last Man Standing. In fact, he made a total of 4 guest appearances overall from 2013 to 2015. He also went behind the camera and directed three episodes throughout that 3-year stretch as well.
In 2015, Jonathan Taylor Thomas played a character named "Randy" – a tribute to the character he portrayed on Home Improvement. And he also appeared alongside another fellow Home Improvement alum Patricia Richardson. Patricia had played Taylor's mother on Home Improvement and it served as a small reunion for the three of them.
There have been recent talks about a real Home Improvement reboot but it seems like Jonathan Taylor Thomas has retreated from the spotlight yet again. The former child star doesn't seem to regret his decision to not chase after fame and he's really in no hurry or under no pressure to jump back into the game that he was once a big player in.
2019: Update
According to IMDB, Jonathan hasn't been involved in any projects since 2016. It seems like he's taking a well-deserved vacation. We will keep you posted if Mr. Randy makes any big moves again.
Talk to me (discuss)
How do you feel about how this child star turned out as an adult? Were you a fan of the show back in the 90s? Talk to me in the comments below!