Two years after giving birth to her son's twin sister at 51 using white sperm and egg donors, a 53-year-old Chinese-American woman says ethnicity isn't important.
Today's story is about believing in yourself and following your dreams, no matter what. Lan Ma is a 53-year-old Chinese-American woman from Pennsylvania, USA. She is a single mother who never wanted a relationship and wanted to do things her way. She had two teenage boys, Thomas and Tyler, ages 19 and 17.
At 50, Lan Ma decided to undergo IVF treatment to have more children. She never paid attention to ethnicity or race and wanted a healthy child. Her family shares the same mature and peace-loving mentality about life. Lan received a sperm donor of Caucasian origins, completing her IVF treatment, and successfully conceiving.
In June 2019, Lan gave birth to her son Toby. Two years later, she had her embryo defrosted, and she became pregnant through IVF embryo transfer – finally welcoming her fourth child, Tara, in November 2021. Surprisingly, the last two children are two years apart, yet they are twins!
According to Lan, her friends had a lot of doubts about her being pregnant so late in life, but that didn't stop her from pursuing her dreams and achieving her goals!
Lan, speaking to The Daily Mail, said:
'I am in good shape and extremely healthy so the pregnancy was perfect. I didn't have any complications despite my age. To me, age is just a number"

'I am lucky as both frozen embryo transfer worked first time as I look after my body.'

'I thought I was lucky with Toby as he is a happy boy who never cries and Tara is the exact same.

'They look almost identical, they have the same color hair and their noses are the same.'
Lan Ma has spent a total of approximately $30,000 on her IVF treatment and frozen embryo transfer. She works from home, living with her family in a happy and cheerful home. She never had any plans to date or be with anyone, she just wanted to have children around her, and she wants to see them flourish and grow throughout her lifespan.
Lan spoke about her life further, saying:
'I have no concerns about being in my 70s when they are in their 20s.

'There are no reasons for me to believe I will be frail and weak as I am healthier now than I was in my 30s.

'I eat well, exercise and meditate daily which has changed my temperament to be always peaceful and calm.

'I am fit and healthy with a lot of love to give so having Toby and Tara felt right for me. 

'They will also always have Thomas and Tyler in their lives, who are thrilled be the proud big brother and sister.

'Hopefully when they are in their 20's, they will have multiple nieces and nephews to enjoy.

'I work from home so I am able to be with the children at all times. My purpose in life is to accompany them through their life development.'
This story shows that nothing can stop you from achieving your dreams if you put all of your efforts and heart into them.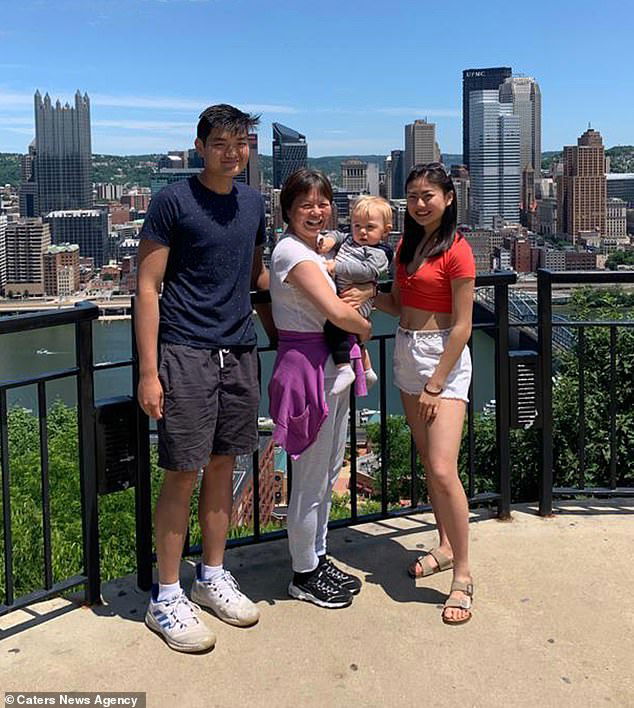 Comment Your Thoughts
How do you feel about this story? Talk to us in the comments below!
Source: TheDailyMail