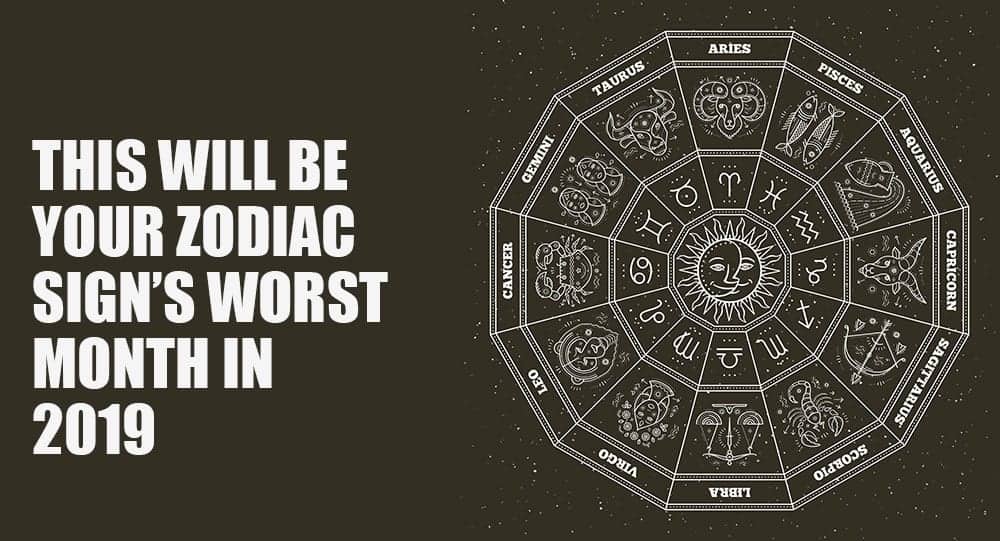 Leo (July 23 – August 22)
Looks like you aren't going to have the best birthday month in 2019. You will find that a lot of your expectations will not be met in August. Also, a lot of your plans are going to fall through. You will be stuck in a kind of panic repair mode as you scramble to fix everything that is falling apart. Try to survive this hectic month and try to enjoy your birthday in the process as well. Here are some qualities of Leo women and how you should treat them the right way.
Virgo (August 23 – September 22)
Okay. You still have some time to prepare for your terror month, but it's going to come really soon. Right when the new year hits, you aren't always going to have the best time. You are going to go through plenty of conflicts at the start of the coming year. And you're going to find these conflicts in both your professional and personal life as well. Here are 13 things that you should know about loving a Virgo.
Libra (September 23 – October 22)
Sorry, Libra. You're also going to be like the Virgo. You're also going to have the worst month of the year in January. You are going to be filled with a lot of tension and anxiety that will be caused by your work life. Also, you are going to be lacking sleep as a result of you working yourself to death. Just make sure that you don't completely disregard your mental and physical health. Also read Why are Libras considered as the best long term partners.
Scorpio (October 23 – November 22)
Be very careful when April is going to come around in the next year. April is going to be a particularly brutal year for you. You are going to be very sensitive when it comes to your relationships and that might potentially lead to a lot of conflicts. Try to not take things so personally. Learn to let things go. You don't always have to be so vengeful about everything. If you're planning on dating a Scorpio then you should know the 15 Brutally Honest things about Scorpios.