This harrowing incident took place back in November 2020. It's about a family from Livingston, Texas, USA, who went through a traumatizing ordeal when the family's mom unexpectedly passed away a few days after giving birth to her first daughter.
Spencer Harlow & Sonya Harlow were a happily married couple who shared ten boys – some of whom were from past marriages. Sonya, 39-years-old, had been praying for a daughter to arrive and become a part of their big, happy family. On November 4th, 2020, Sonya finally gave birth to her first baby girl – Eliyanah.
But things took an unfortunate turn when the happy mother couldn't even spend more than eleven days with her newborn baby girl.
Sonya unexpectedly passed away on November 16th, 2020 – a tragic and traumatizing event for Spencer and their eleven children.
While talking to Bluebonnet News, Spencer Harlow talked about how Sonya woke him up at 2 am and looked like she was in pain. He said:
"I rolled over and could see she was dying,"
"We did CPR on her until the paramedics arrived, but she had flatlined by then. It was too late."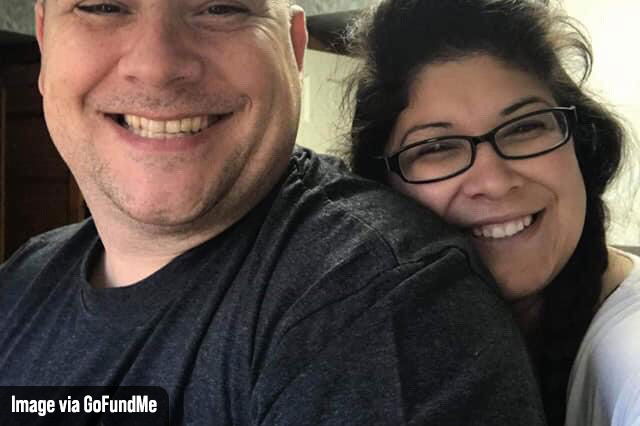 They think Sonya passed away because of postpartum issues because she suffered from high blood pressure throughout her pregnancy. Spencer, a broken husband, told Bluebonnet News how amazing Sonya was:
"She was the most beautiful woman I've ever known. She was so vibrant and full of life. She was loving, kind, and caring,"
Sonya's best friend, Nancy Leger Davie, created a GoFundMe for the family, which received over $43,000 in donations to help them with funeral expenses and help Spencer raise his eleven children alone.
Their GoFundMe has stopped accepting new donations since it reached its goal instantly. Nancy Leger Davie wrote to thank everyone on their GoFundMe page:
"WOW! As her best friend, I am literally speechless and in tears! We have by far reached our goal to cover expenses. The burial plot/opening and closing, funeral, flowers and headstone will be able to be paid in full. Any and all funds that are collected after all expenses are paid, is being collected by me and being paid directly to her husband Spencer Harlow. It will be used to care for their children."
"Thank you so very much for your generosity and I pray nothing but blessings over everyone whether you donated, prayed or just shared the go fund me!"
Our deepest condolences go out to the Harlow family and their friends. We hope Spencer Harlow finds the strength and power to continue Sonya's legacy happily.
What are your thoughts on this sad incident? Talk to us in the comments below.
Sources:
Nancy Leger Davie's GoFundMe Page
Images & Featured Image via Nancy Leger Davie's GoFundMe Page