Motherhood is astonishing and beautiful. It's one of the most rewarding yet challenging parts of life – and we at Relationship Rules have unyielding love and respect for all of the women of the world who raise happy children. Today's story comes from Perth, Australia, and it's about a mother who has eight children and how busy their bedtime routine is.
Chloe Dunstan – A Super Mom of Eight
Chloe is the queen of today's story; she's a super mom from Perth. She and her husband, Rohan, welcomed their first three children when Chloe was 22-years-old.
After that, the couple had triplets! Following the triplets came twins – The Dunstans now became a loving family of ten.
Chloe made a YouTube channel called "Life with Beans" that follows her incredible journey of raising eight children. In one of her most viral videos, with almost 3 million views, Chloe showcased how busy their children's daily nighttime routine is.
Their bedtime routine preparation begins at 4:30 pm, starting with tidying up the play room.
While the kids tidy up their playroom, mom starts making dinner for the family.
And voila! The kids have successfully tidied up the playroom.
The kids celebrate a job well done with a very important dance party!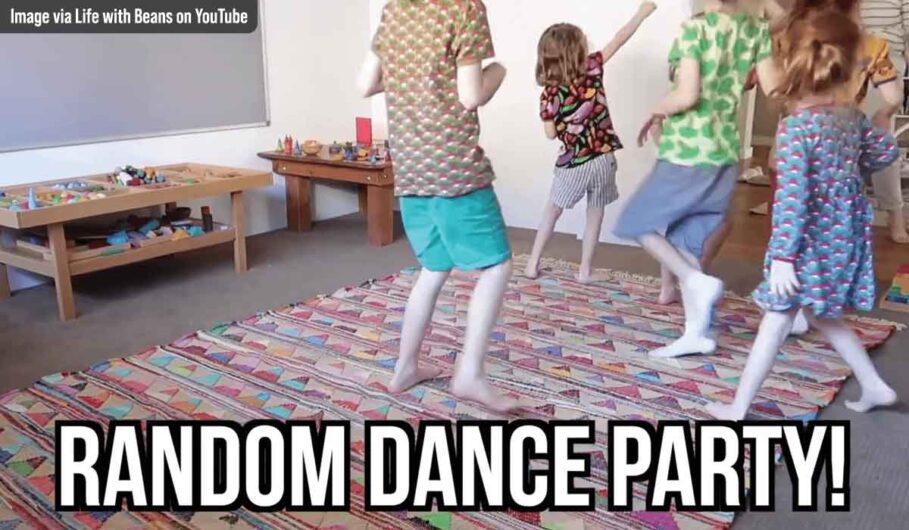 Next, the kids start cleaning their table to prepare for food.
Super mom puts the finishing touches to a scrumptous dinner.
Without further ado, it's time to dig in!
Being incredible parents takes a lot. Chloe mentions how she and her husband aren't always able to eat with the kids because of their busy routine.
Babies need their dinners, too.
It's time for the kids to take baths, one by one.
While the kids take baths, the baby needs more food.
While Baby Sylvie was being fed, the kids got done with their showers.
Time to begin prepping for bed, pyjama time!
While mom gives Baby Sylvie a bath.
We simply love the color-coordinated onesie pyjamas!
While Baby Sylvie is all dried up and in pyjamas, it's time for Baby Cosmo to take a bath.
And of course, the same adorable onesie pyjamas for Baby Cosmo!
Feeding time for Baby Cosmo.
Now the kids get to love and cuddle with the babies, best time ever!
It's nearing bedtime, time to brush the kids' hair.
After a truly long day, the kids and the babies are all ready for bed – we simply can't get over the cute pyajamas!
No bedtime is complete without storytime, mom reads for the whole bunch while they carefully listen.
NOW it's time for bed, starting with the triplets as mom tucks them in.
While the boys have a super healthy habit of reading before sleeping.
The babies need extra attention and cuddles before they fall asleep, as all babies do.
Baby Sylvie & Baby Cosmo fast asleep. Aren't they just so adorable?
Now it's time for some much-needed relaxation for the parents.
They get an hour to be with one another and enjoy their time together.
Before they both start working on their videos and clothing business. Kudos to these two!
And here's the full video:
And this was just one day in the life of Chloe and Beans; they do this every day! We salute this incredible and loving family for being so inspirational and joyous. Seeing happy mothers and fathers with their children growing up to be happy adults just makes our hearts melt!
You can follow this lovely, and quite frankly very hard-working, family on YouTube here. And if you loved those pyjamas and onesies as much as we did, you can visit the family's very own clothing shop – The Bendy Beanstalk.
What are your thoughts on this mother's busy bedtime routine with her kids? Share your thoughts in the comments below.
Sources:
Images & Featured Image via Life with Beans on YouTube & chloe and beans on Instagram