When tattoos first emerged in the 18th century, they used to be associated with criminal-minded individuals and freaks. However, this perception changed with time, and now almost 38 percent of people have at least one tattoo.
Why do people get tattoos? It is believed that a tattoo describes your personality. Often times people get tattoos as symbols of self-expression. Some people use these permanent designs as amulets, spiritual beliefs, declarations of love or hatred, or even punishment.
Nowadays, people have become quite creative with their tattoo ideas and get unique and creative carvings done based on their liking and emotional state.
So, if you are also thinking about inking your skin, here are some most creative tattoo ideas that some people have thought of and got executed perfectly.
Here are 50 of the best tattoos:
1. Done by Lincoln McKnuckles, Liberty Bell Tattoo Parlour, Grimsby, England.
2. Cat clown girl done by me @schuylertattoo at Tramp Art Studios in Savannah, GA
3. Reaper in a Bottle, by Kenny Brown @ Jack Browns Tattoo Revival, fxbg VA
4. SSJ Gogeta by me at Fallen Heroes, in Kissimmee FL!
5. Octopus tiger, done by heeno_tattoer in Seoul, South Korea
6. Calvin and Hobbes embroidery patch by Duda Lozano in Sao Paolo, Brazil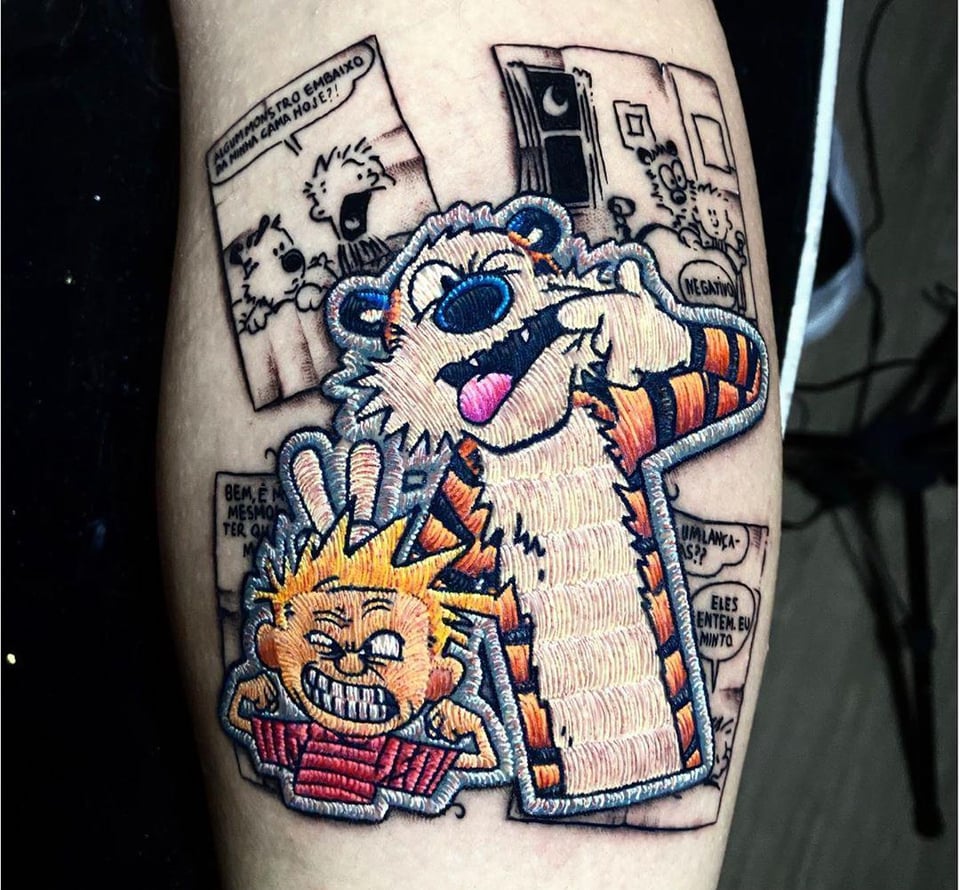 7. My new hamburger tattoo by @doe.ink at Kodama studio, Reykjavík, Iceland
8. Medusa Tattoo done by Greg at Drip Tattoo Collective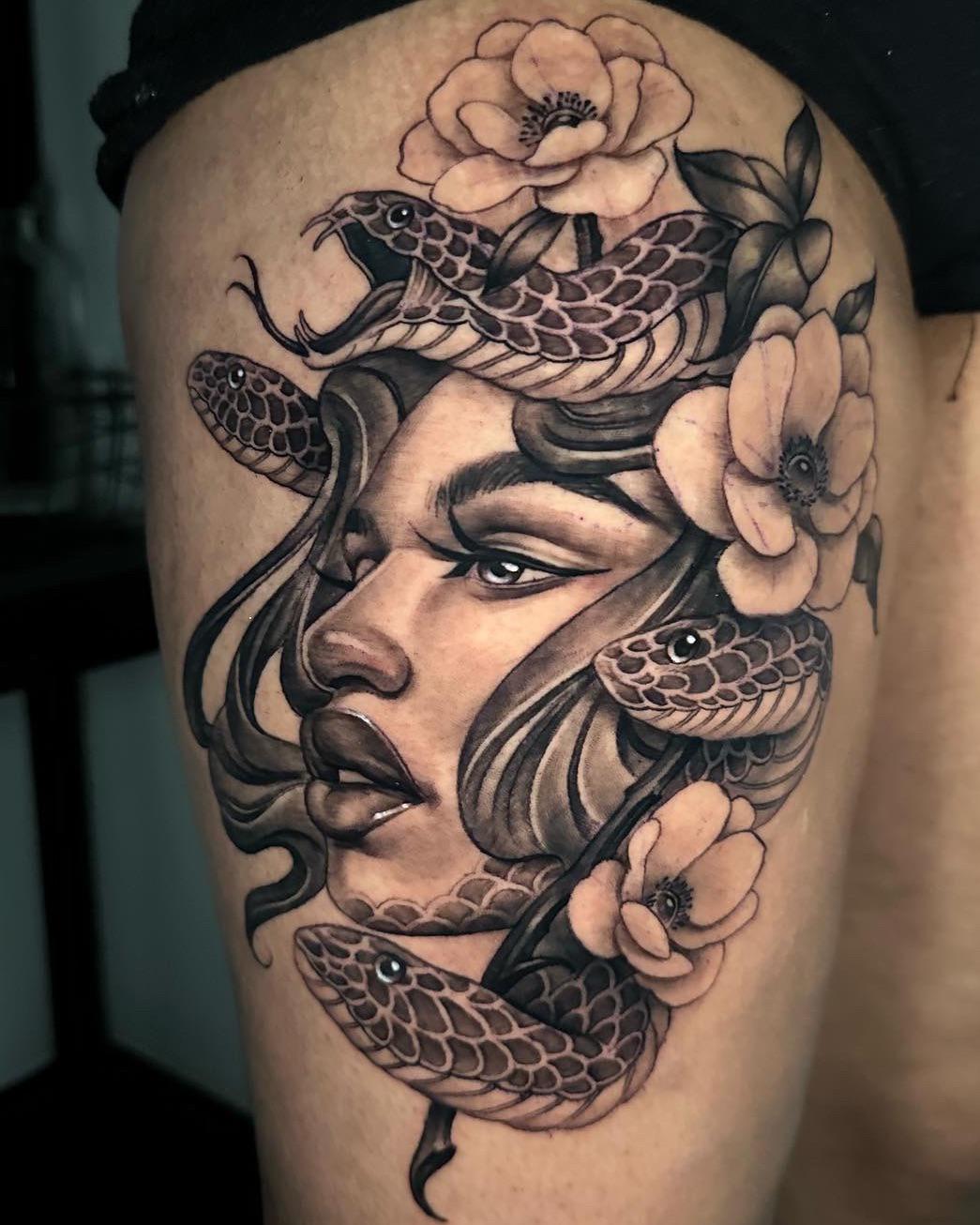 9. My Instagram @mus.tattoo
10. Seahorse in a bubble frame by @julesgracetattoos at @urbanstattoo in Arlington, TX
11. My Grandma & Grandpa – by Eli Wood at Lombard Street Tattoo in Portland!
12. 2 full days for matching dragons done by Jade Stephenson at Halifax Tattoo, UK
13. Ik this is kinda basic, but it's my 1st one. Fozi Tattoos, Chennai, India.
14. Got an upgrade a few months ago. Original done in 2008. Done in Washington DC
15. My LOTR Tattoo by Rob at Unify Tattoo in Saint Augustine, FL
16. Candle burning at both ends, Gian Karle, Seven Horses Tattoo, Concord NH
17. Flowers by Mambo Tattoo in Italy in his "DESTRULISTIC" style.
18. My husband passed away in Oct. He was my lobster by Teri at Animated Canvas SC
19. Dripping black rose, done by me (sewp) at Sang Bleu Tattoo Zürich
20. First tattoo. 3 full day sessions. By Nik Lucas at Art Collector Tattoo. LA
21. Xiaolongbao tattoo by Guang at Kevin Tattoo in Taipei, Taiwan
22. My Rebecca Tattoo – Patrick Goodwin @ Hillsborough Street Tattoo Raleigh NC
23. My Circe thigh piece by Zaeno (@zaeno.tattoo) at Studio Yasaeng in Seoul, SK.
24. My new patch style Hellmo tattoo, done by Richard McCann, Swansea, Wales
25. My Geometric Cyberpunk-inspired Sleeve – Done by Jon @ Golden Iron Tattoo Studio [Toronto, Canada]
26. Done on my calf by Russell @findyoursmiletattoo when he was visiting Everblack Studio NYC, healing really nice he crushed it
27. My spiral girl tattoo by junji ito! done by Jordan Vorhees in York, Pa
28. First tattoo. Done by Bill at Pearl City Lounge, Muscatine, IA.
29. My first tattoo by Liz Glitz from Frequency Tattoo in Philadelphia, PA
30. First tattoo, made by Von Cotta tattoo at Custom Made Ink in Ørestad Denmark
31. First tattoo. By Rita Red at Ink and Wheels, Lisbon – Portugal
32. Very first tattoo done wonderfully by Casey at S'moore Ink in Dallas, NC
33. Head Tattoo, original design by me. Shop in homer Alaska "Spotted fox tattoo"
34. Finally got my ears (and my face) tattooed. Done by Denyse Labarca at New Edge Ink in New West, BC.
35. Tiny Face Jesus by Will Thomson, Heritage Tattoo, Brighton UK
36. Kuzco's Poison by Laura McClintock at Nevermore Tattoos, Stirling, Scotland.
37. Narsil done by Katrina at In Your Face Tattooz in WI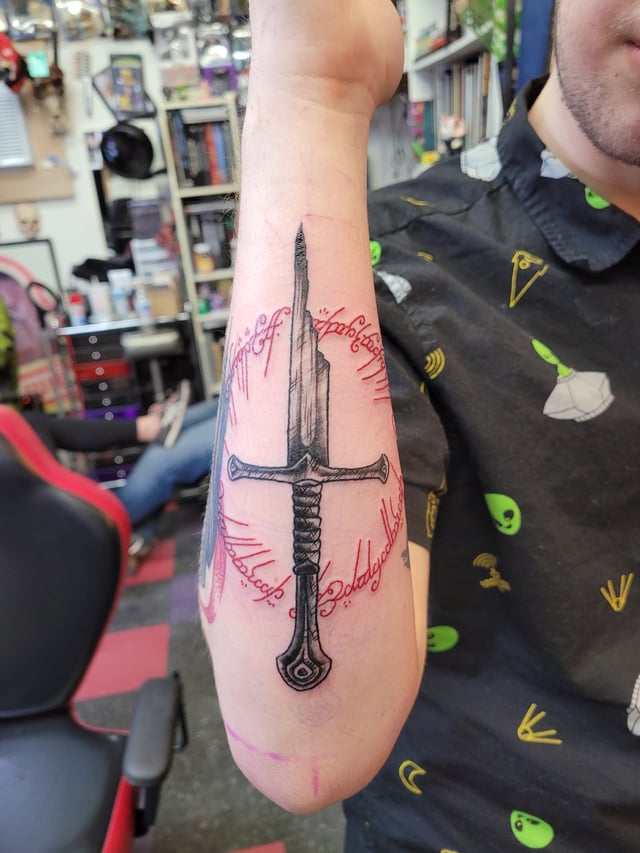 38. Entropy by Cavan@GritnGlory, NYC
39. Flower Crow Alien by Gyeong, Guest Artist at Macondo Tattoo, NYC
40. Phew, back tatt by valkyrie tattoo studio Milford, CT artist Vicki Kochiss
41. Geometric microrealism done by amazing artist Evan Summers at Bang Bang NYC.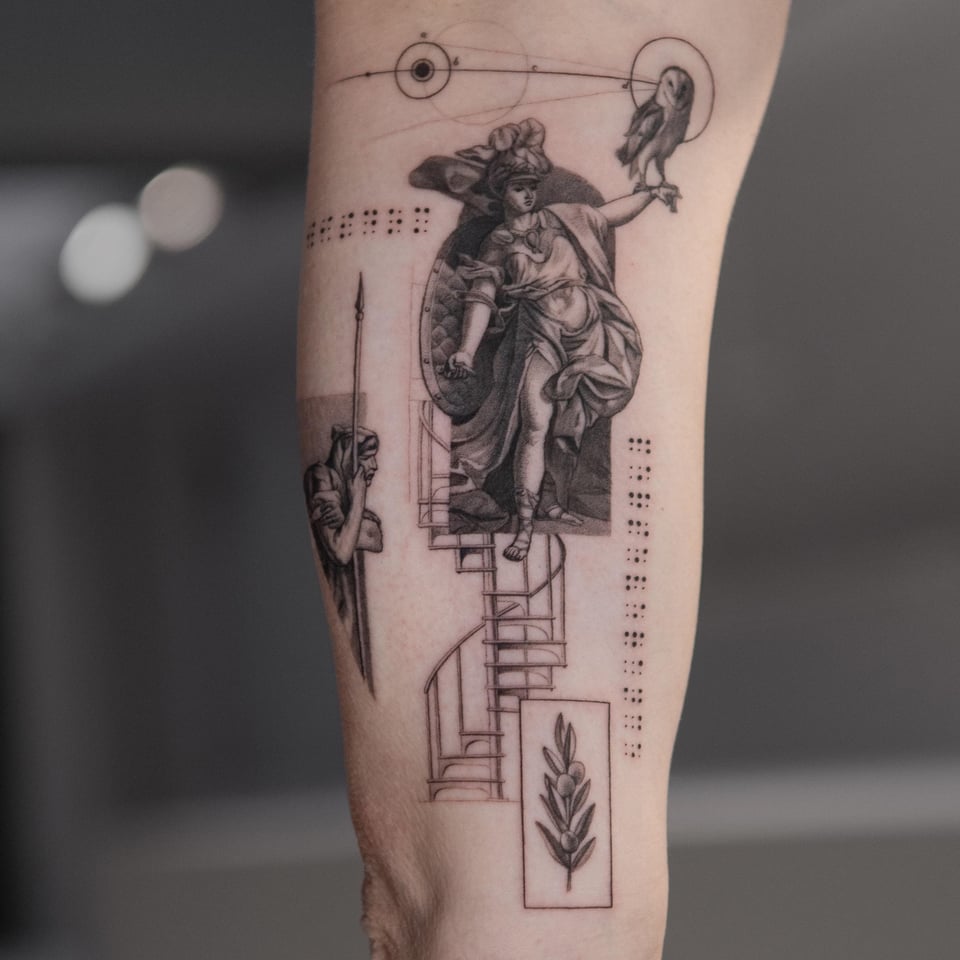 42. My beautiful dragon from Stef at Fatty's in Washington DC!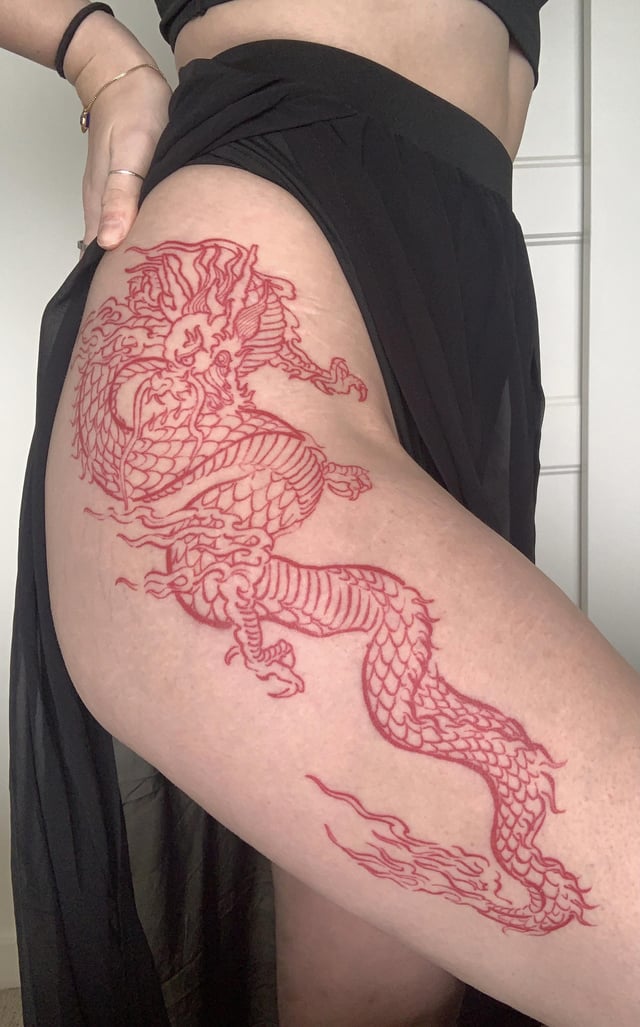 43. Iron Giant done by Steve Pfal, 138 tattoo, Gloucester, Va
44. Floral Hand Tattoo by Dedrick Elles at American Pride Tattoos in Clarkston, MI
45. Tigueron by guest artist Luka Regenerate at The Grand Reaper in San Diego, CA.
46. Kawaii Giraffe by Mattia Calvi at Mambo tattoo shop in Meda, Italy
47. Rate my tattoo? I'm feeling really self conscious about it. Was going for a creepy-cute vibe – Done Anarchy Tattoo studio in Abrantes Portugal
48. Did I hear Squirtle squad? Yes, I like Indian motorcycles. Jimmy from Hart and Huntington in Orlando did this in less than three hours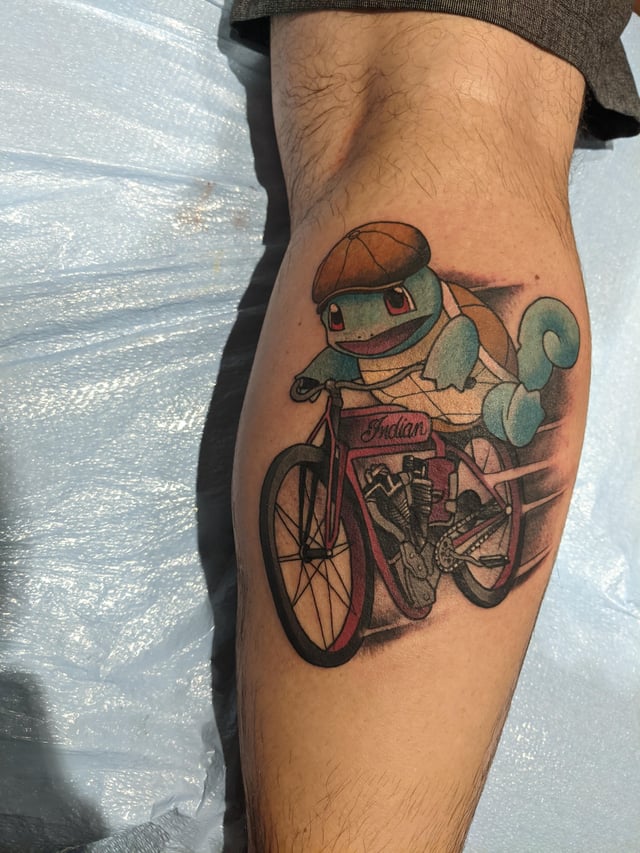 49. Instagram: RobertSchneiderArt / Germany – Düsseldorf / DarkArt Studio / fully healed
50. Superman by Ryan at Cobra Custom Tattoo, Plymouth, MA – This picture is after about a year.
What kind of tattoos do you like? Which one of the above is your favorite? Let us know in the comment section.
Source: Reddit