Is this photo familiar to you?
It's when a brother says goodbye to his dying sister.
Addy Sooter, four, fought a rare brain tumor called Diffuse Intrinsic Pontine Glioma (DIPG), which affects the brain stem.
Little girl's family in Springdale, Ark., knew she was dying, so they let her siblings spend time together. So Jackson, Addy's 6-year-old brother, rubbed her head and said goodnight. She died hours later.
"A little boy shouldn't have to say goodbye to his best friend, his playmate, his partner in crime," the children's father, Matt Sooter, wrote on Facebook. "This isn't how it's supposed to be."
Here's the story behind the picture
Sooter snapped a photo of the heartbreaking moment and posted it on Facebook on June 2.
Sooter says Addy's symptoms "progressed rapidly" over a couple of days in the post. He added that she could no longer eat and was having difficulty swallowing.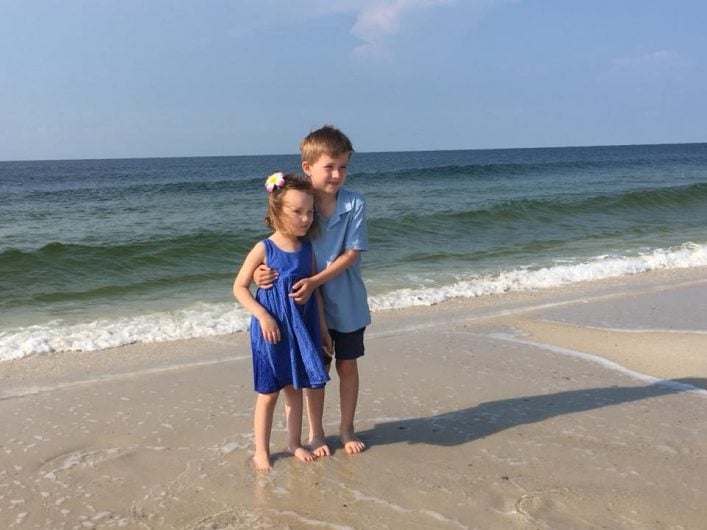 It affects the brain stem, which is responsible for breathing, heart rate, sight, hearing, walking, talking, and eating, says St. Jude Children's Research Hospital.
To ease the pain caused by cancer spreading to Addy's spine, the family admitted her to hospice care on June 1, Sooter said in a Facebook update posted on June 1.
Matt revealed that Addy, their nickname for her, had Matt revealed that Addy, their nickname for her, was in bad shape the day before the picture was taken. In the past day and a half, Addy's symptoms have progressed rapidly. I saw my spunky playful little girl yesterday. She can no longer eat or swallow without difficulty and is sleeping most of the time now. We put her in inpatient care. She probably doesn't have much longer.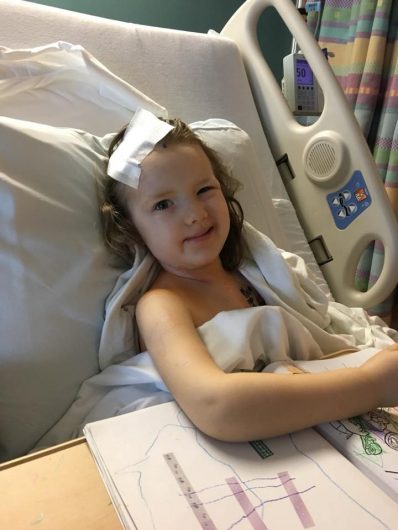 The father said, "We miss her terribly, but we're also at peace knowing we tried our best to help her. Her final words to her were, "See you later. We'll see you again someday." Addy was given just months to live after being diagnosed on November 12, 2016, but she lasted for nearly a year and a half.
Matt and Chandra's parents were ecstatic when they found out her tumor was shrinking. She beat incredible odds, but Matt knew it was a losing battle for Addy. While we're trying to change the outcome, we don't expect to win this fight. We haven't given up, but it seems we're losing the battle." He said the family had accepted that they might lose their daughter: "We don't fear losing her, but we don't look forward to it."
Source: Actual Story and pictures are from Facebook