Following her bitter legal battle with ex-husband Johnny Depp, the 36-year-old actress is currently living in Europe and has no plans to return to the entertainment industry.
According to PEOPLE, a source recently revealed that Heard resides in Europe with her 18-month-old daughter, Oonagh, and is entirely focused on her well-being.
"The trial was exhausting for her," the insider told the publication. "She missed her little girl."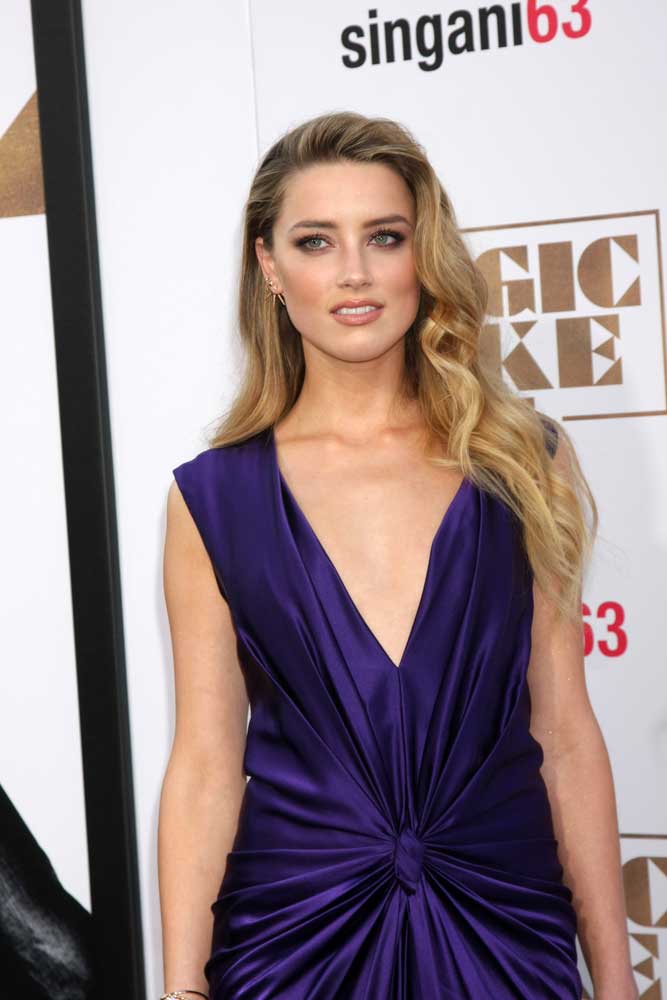 "Amber has spent the last few months in Europe, which she loves, and she is able to just be a mom there. Currently, she is focused on raising her daughter," the source added. "She spends every day with her girl. They stroll around, visit parks and enjoy family time. Amber is a great mom."
According to Marca, this means that Heard, who plays Mera in the Aquaman film, would not join the movie's promotional tours.
"Although nobody confirmed if she was out of the sequel yet, this report suggests she will at least be absent from the entire press tour when it happens," the outlet reported.
"However, there still hasn't been any confirmation about her involvement as Mera in the film. With so many changes happening at DC, James Gunn will also have to make a decision about either keeping or cutting Amber Heard from the 'Aquaman' sequel with co-star Jason Momoa. For now, we won't hear from the actress in any films any time soon."
The Rum Diary actress faced severe public disapproval and online criticism during and after the trial – from starting petitions to remove her from her upcoming Hollywood projects to banning her from acting forever; Depp fans and people generally did everything they could to teach Amber a lesson.
It all started with her 2018 op-ed in the Washington Post, where she wrote defamatory statements against her former husband, the Pirates of the Caribbean star Johnny Depp.
In her op-ed, Amber wrote that she was a domestic abuse survivor. Although she didn't name and shame Depp in particular, it was apparent she was talking about him.
In the aftermath of her statements, Johnny was removed from the Fantastic Beast franchise and was called out by thousands for being a violent person.
After he filed a case against Heard, she countersued him for calling her a manipulative liar.
The trial lasted almost six weeks, and in June 2022, the court decided in favor of Depp.
In Fairfax, Virginia, seven jurors favored the 59-year-old Pirates of the Caribbean actor and awarded him over $10 million in damages.
It was determined that the 36-year-old actress had defamed Depp for the domestic abuse claims she made in a 2018 Washington Post op-ed.
The court ordered the Aquaman actress to pay $8 million in compensatory damages and $350,000 in damages; however, she claimed that she did not have the funds to cover the full amount.
After the verdict, several appeals were filed from both sides, and the legal fight is not completely over.
In August 2022, a representative for the actress announced that she had changed her legal team and replaced attorney Elon Bredehoft with David L. Axelrod and Jay Ward Brown of Ballard Spahr.
A statement was released on behalf of the actress that said, "When it comes to protecting the fundamental right of Freedom of Speech, we look at the jury's decision — to paraphrase a famous quote — not 'as the beginning of the end, but merely the end of the beginning.' A different court warrants different representation, particularly as so much new evidence is now coming to light."
What are your thoughts on this news update about Amber Heard? Let us know your views in comments.