Arthur O Urso is a model, businessman, social media influencer, content creator, and entrepreneur from São Paulo, Brazil, who's well known in the country for marrying nine different women.
According to Daily Mail, "Arthur was already married to first wife Luana Kazaki when he made headlines by exchanging vows with eight other women in a ceremony last year that he described as a 'protest against monogamy.'"
The service, which was held in São Paulo, Brazil, was not legally binding because polygamy is illegal in the country."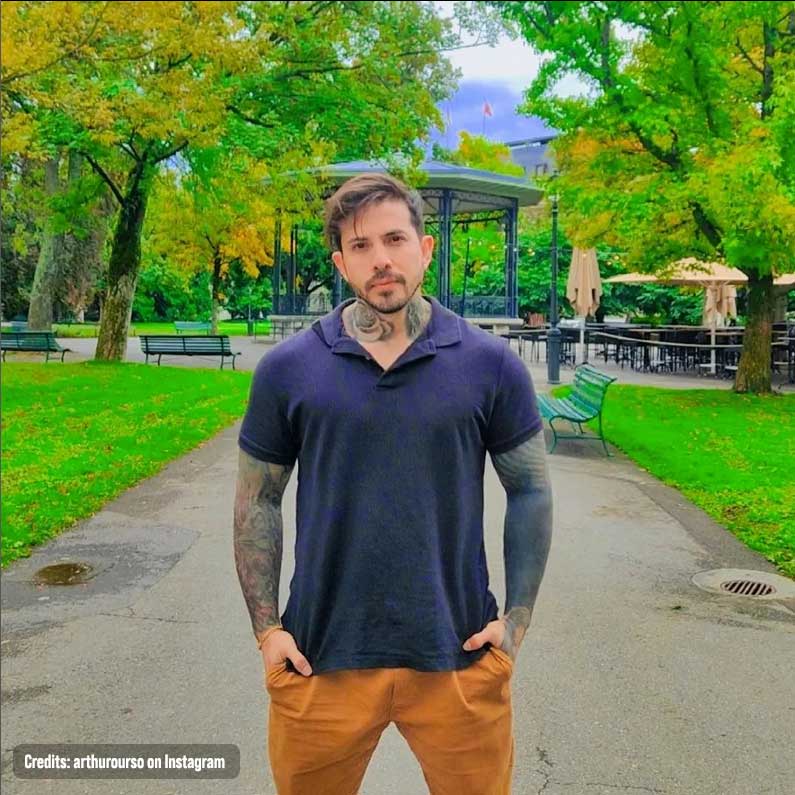 In April 2022, the influencer and OnlyFans artist made headlines when one of his nine wives decided to leave Arthur because she couldn't share her husband with other women.
"A few months went by, and everything seemed so perfect until the moment when one of my wives called me to talk. She wanted to have me all to herself," Urso told Jam Press. "It didn't make sense – we have to share. I was very sad about the separation and even more surprised by her excuse."
"She said that she was missing a monogamous relationship. My other wives thought her attitude was wrong and that she accepted the marriage for adventure and not for real feelings."
The social media influencer who mostly posts adult content on his accounts said that although he was not going to marry another woman immediately, he would marry two more in the future to make his wife count, 'an even 10.'
"I know I've lost a wife, but I'm not going to replace her at the moment."
"I have a dream. My wish has always been to have 10 wives. I only have one daughter, but I want to have [a child] with each one of my wives."
"The love I feel for each of them is the same. I think it would be unfair to only have children with one or two of them."
Speaking of his wish to have a baby, the influencer said he's not sure which one of his remaining eight wives will bear children for him.
"The cool thing about all this is that regardless of which of my wives has the baby, the child will grow up with a lot of love and affection from everyone," he told Jam Press.
"I don't have a favorite wife for this to happen, we're letting it happen naturally."
The Brazilian native further added that some of his wives don't want to have children; however, others are crazy about them.
"I can't hide that I'm very anxious, they are all keen for it. I believe that after the first child comes and the others see the whole situation, they will definitely want to feel and experience the same.
"But for now, it's first come, first served."
According to Daily Star, the model claimed to make £56,000 a month from his OnlyFans account, where he shares relationship tips with his fans.
"Many did not know or were afraid of the techniques, but our tips made couples get closer at home."
"OnlyFans has brought us endless opportunities," said Arthur and his first wife, Luana.
Share Your Thoughts:
What are your views on Arthur O Urso's story? Let us know in the comments.
Sources: Daily Mail – Daily Star