Bruce Willis's name needs no introduction as he is one of the finest actors in Hollywood. He's popular for his roles in action films like Die Hard, Red, Armageddon, Acts of violence, Cop out, Tears of the sun, and the list goes on.
Willis has been known for his outstanding skills and talent. He is not only a great actor but also a terrific singer.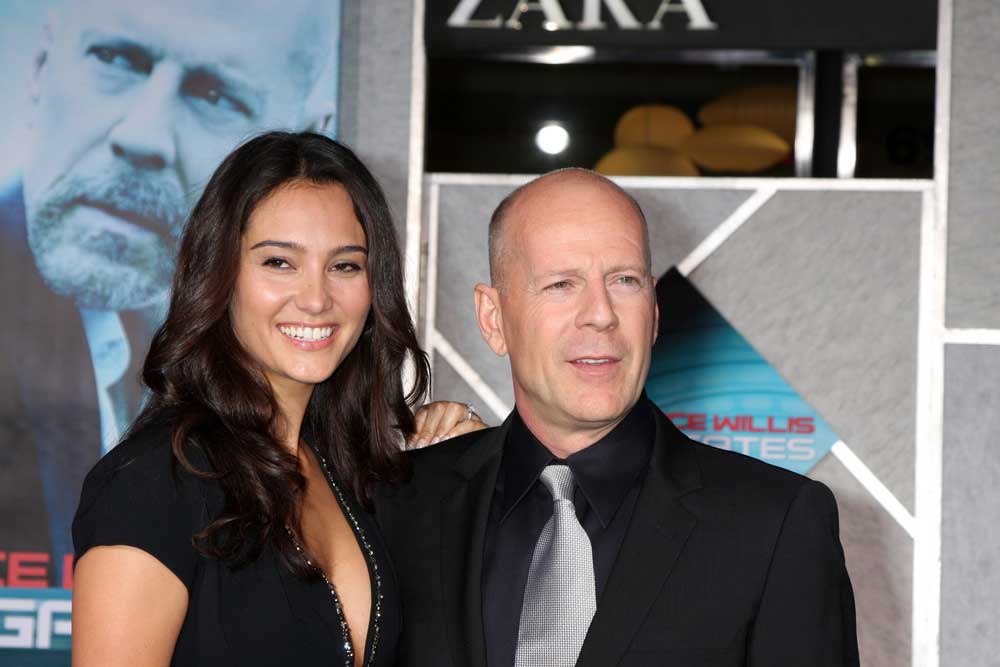 And on top of everything, he had always been admired by his fans for his kindness and loving nature.
He was born in Germany in 1955. His father was a US military officer who went to Germany for his posting, and there he married a German woman.
In 1957, his family moved to America and started living in New Jersey.
During his school life, Willis participated in the dramatics arts program, and that's when he found that he had a passion for acting. After graduating high school, he went to New York and started looking for acting projects.
He did a couple of theatre plays before finally stepping into the acting world as a TV & film artist.
1n 1985, Bruce Willis had his first-ever breakthrough when he did a TV series called 'Moonlighting.' He has done more than seventy movies in his acting career and made a distinguished identity in Hollywood.
The actor won a Golden Globe and two Emmy awards in his 40-year-long acting career.
In March 2022, Willis's family announced that the award-winning actor had been suffering from a brain disease, and he was going to part ways with TV & films.
His family shared that 67-year-old Bruce is going through aphasia, a brain condition that has impacted his cognitive abilities.
Willis's daughters, Rumer, Scout, Tallulah, Mabel, and Evelyn, made this announcement in their shared posts on social media.
"To Bruce's amazing supporters, as a family, we wanted to share that our beloved Bruce has been experiencing some health issues and has recently been diagnosed with aphasia, which is impacting his cognitive abilities."
"As a result of this and with much consideration, Bruce is stepping away from the career that has meant so much to him." His daughters shared on Instagram.
The news has also been confirmed by the actor's ex-wife Demi Moore.
The announcement came as a shock to his fans, and they wished the actor a smooth recovery.
"God Bless Bruce Willis, I hope he's doing well." a fan wrote on Twitter.
The family also requested fans to pray for his health in their joint Instagram post. They said this is a difficult time for them, and they want people to respect their privacy.
"This is a really challenging time for our family, and we are so appreciative of your continued love, compassion, and support."
"We are moving through this as a strong family unit and wanted to bring his fans in because we know how much he means to you, as you do to him."
The post was concluded with a positive note saying,
"As Bruce always says, 'Live it up,' together, we plan to do just that."
Source: