A Builder who never owned his own house won a huge £3 million home in London after winning a jackpot.
Kevin Johnson, 34, spent many years of his life on construction sites but never while he himself lived in a rented property as he could not afford to buy his own house.
Recently, Kevin paid £50 to win an Omaze Million Pound House Draw and won a massive four-bedroom Victorian-style townhouse in north London.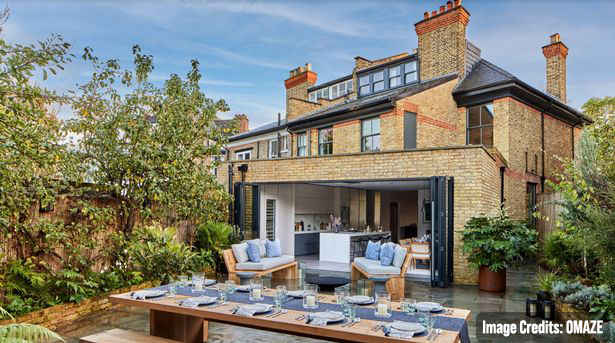 According to Daily Mail, "He will also get £100,000 in cash to help him settle in – with the house mortgage free and with all stamp duty and legal fees covered."
"Kevin is free to either live in the house, rent it out or sell it but Kevin and the family already plan to move into the luxury pad as soon as possible."
According to the local estate agents, Kevin would easily make £6,000-7,000 from the property if he decided to rent the house.
"As well as making Kevin a multi-millionaire – Omaze's third London House Draw also raised a staggering £2,000,000 for British Heart Foundation (BHF) – the biggest single raise by Omaze to date."
The builder has been doing this job for the last ten years and has been living in a 3-bedroom rented flat in east London with his wife, Dee – a childcare worker since 2011.
"When Omaze first called me, I recognized the lady's voice from the TV adverts, so thought it must be genuine – but I didn't for one second think we'd won the actual house!" said Kevin.
"When the team arrived at my doorstep to tell me the good news – I was so shocked my knees almost gave way. My wife was on her way home from work so I video-called her straight away – she didn't believe me at first, but when she saw the camera crew the penny finally dropped."
Mr. Johnson added that he had always wanted his own house, so this is really a dream come true situation for him.
"We've always wanted to own our own house one day, so this really is a dream come true for us – we'll be moving in as soon as we can. I won't need to use any of my carpentry skills on the house as it's absolutely perfect – the kids are going to love it," he said.
"The house has space for three cars, but the family only has one," he joked, "We need to buy two more cars."
"We're still pinching ourselves, whatever we decide to do long term, this is going to give us so much security as a family, it's truly life-changing for all of us."
What are your thoughts on this story? Let us know in the comments.
Source: Daily Mail