Dakota Fanning and Denzel Washington reunited after eighteen years of Man on Fire; the movie came out in 2004.
Man on Fire is an action thriller film directed by Tony Scott. The movie was based on the 1980 novel authored by A.J. Quinnell.
The movie starred Denzel Washington, Dakota Fanning, Christopher Walken, Radha Mitchell, Mickey Rourke, and Marc Anthony.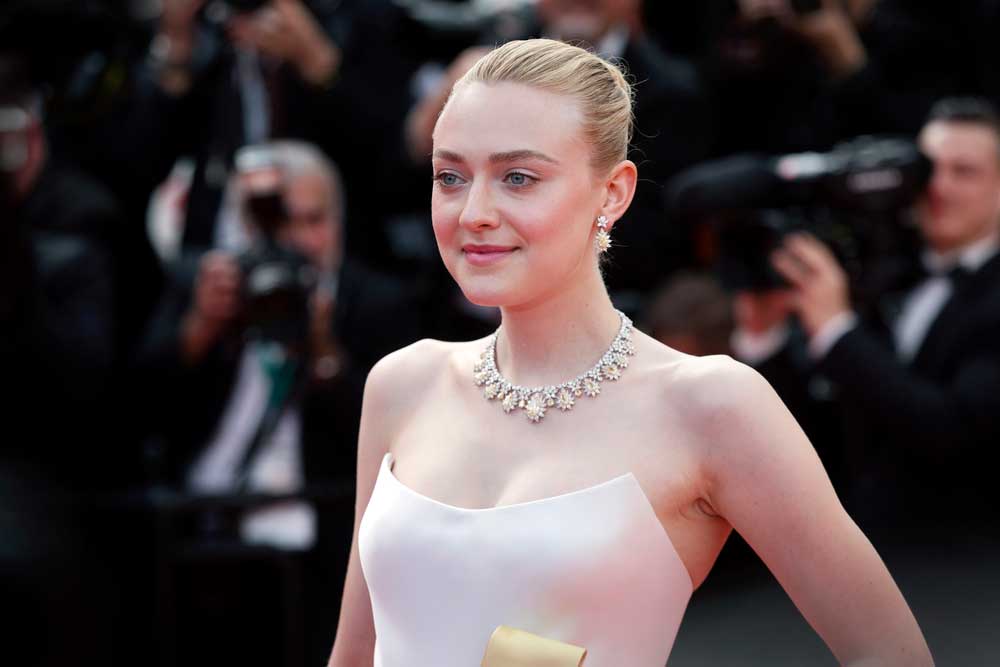 In the movie, Washington portrayed the character of John Creasy, a jaded former CIA agent who was hired by a wealthy Mexican family to be the bodyguard of their nine-year-old daughter, Lupita, played by Dakota Fanning.
Fanning's character was abducted in the movie, and Denzel vowed to rescue her and sought revenge.
Last week the duo was pictured together on Italy's Amalfi Coast at a photo call for their upcoming movie, The Equalizer 3.
As reported by the Daily Mail, "Denzel Washington and Dakota Fanning beamed during a photo call for The Equalizer 3 on the Amalfi Coast this week – 18 years after starring together in 2004 action movie Man On Fire."
"Dakota, now 28, glowed as she cozied up to her co-star, 67, on a picturesque outdoor stairway in the Italian town of Atrani, nearly two decades after playing nine-year-old kidnap victim Lupita in the blockbuster."
The duo was also joined by Italian actress Gaia Scodellaro, who joined the movie's cast list only last week, according to Deadline.
According to People, Dakota confirmed the news of her casting in the sequel of the vigilante action film along with her former co-star, Washington.
The War of the Worlds actress reacted to the casting news in June 2022 and wrote on Instagram,
"My gratitude to share the screen once again with the legend of all legends is endless. Can't wait." She wrote along with a fire emoji.
Fanning's sister, Elle, 24, also shared a message on her Instagram account and wrote, "The reunion to beat all reunions!!!!"
Earlier this year, Denzel told Collider that he was prepping to return to the franchise.
"I gotta get in shape and start beating people up again. I get to beat people up again. The Tragedy of Macbeth and then going and beating some people up — can't get any better, right?" he said.
In 2004, the actor praised her child co-star, Fanning, for her tremendous acting skills and said she was a joy to be around.
"She's a sweetheart, as you'll see if you've talked to her already. She's a bright young woman and she's just a joy to be around. You can't not like her," he told IGN.
"Dakota is a child, but she is a wonderful actor. And that's what we were doing together: acting. I don't know what a 'child actor' is. She's an actor who's a child."
Meanwhile, little Dakota said, "Washington was so nice and I couldn't wait to see him every day. I want to be like him one day."
What are your thoughts on their reunion? Are you looking forward to watching The Equalizer 3? Let us know in the comments.
Sources: Daily Mail – People – IGN