American model, actress, and influencer Emily Ratajkowski said that women should never be blamed for men's mistakes.
The Instagram model stated her opinion on TikTok after the Barely Famous actress Sarah Foster slammed women who get into relationships with married men.
Foster made a TikTok video in reference to yesterday's controversy about the Maroon 5 singer, Adam Levine.
"Dear men who cheat: you suck. Dear women who cheat with married men: you suck too," her caption read.
In response, Emrata lashed out at Sarah and said that nobody should blame the woman because it was not her fault.
"I'm going to try not to go the f**k off right now," said Emily. "I just couldn't disagree more."
"I don't understand why we continue to blame women for men's mistakes, especially when you're talking about 20-something-year-old women dealing with men in positions of power who are twice their age."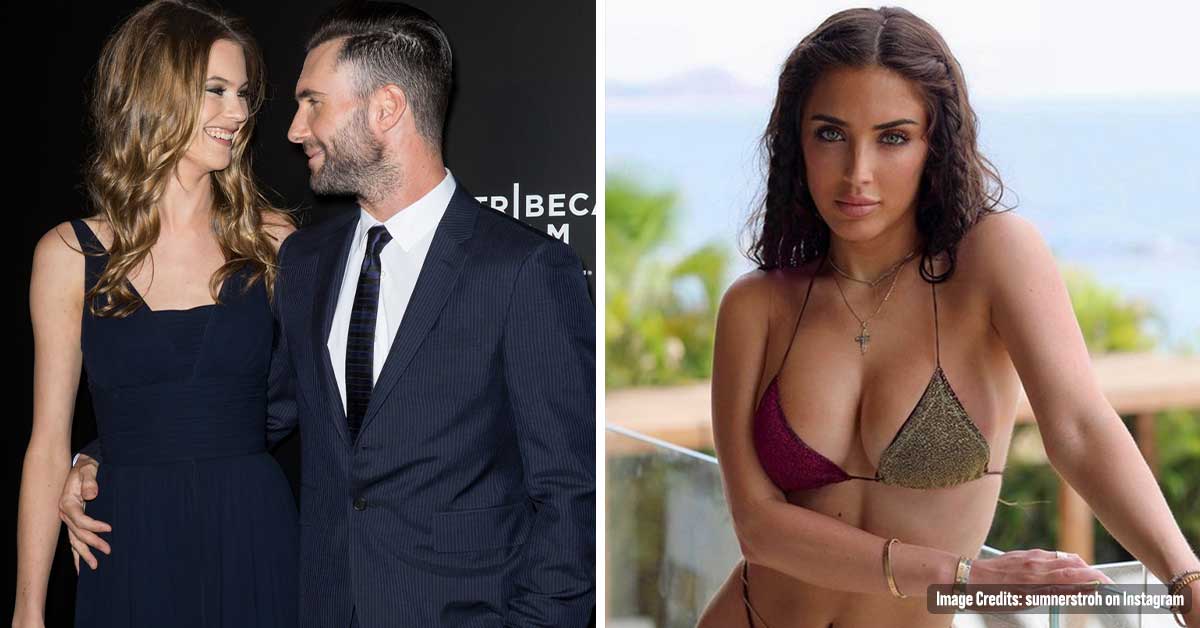 "The power dynamic is so skewed, it's ridiculous. Like, it's predatory, it's manipulative, I can't imagine, I do not agree," she added.
"Also, if you're the one in the relationship, you're the one who's obligated to be loyal. So, the whole other woman, they're to blame, that's bad. And it's literally designed to keep women apart."
In another video, Emrata added that it's not fair to victim blame, "We don't hold them accountable, and then we blame other women, we ask women to adjust their behavior instead of just saying men need to change their behavior. It's sexism, it's classic misogyny. Period.'
Currently, the 43-year-old musician is under public scrutiny for cheating on his wife, Behati Prinsloo.
Two days ago, an Instagram model and influencer posted a story on her account and linked a TikTok video where she accused the pop star of cheating.
In her video, the Texas native explained that the 43-year-old singer manipulated her and took advantage of her naivety.
"Essentially, I was having an affair with a man who is married to a Victoria's Secret supermodel," she said while referring to Adam's wife, Behati.
"At the time, I was young and naive. And I mean, quite frankly, I feel exploited. I wasn't in the scene like I am now, so I was definitely easily manipulated."
According to Stroh, the singer contacted her again after a few months and asked the most shocking and bizarre question one could only imagine.
"Ok serious question. I'm having another baby, and if it's [a] boy I really wanna name it Sumner. You ok with that? DEAD serious," the musician asked his ex-girlfriend in an Instagram message.
Although the Payphone singer denied having an affair with the model in his public statement on Instagram, he still admitted that he crossed a line.
"A lot is being said about me right now and I want to clear the air. I used poor judgment in speaking with anyone other than my wife in ANY kind of flirtatious manner," he wrote.
"I did not have an affair, nevertheless, I crossed the line during a regrettable period of my life. In certain instances it became inappropriate. I have addressed that and taken proactive steps to remedy this with my family."
"My wife and my family is all I care about in this world." The singer continued. "To be this naïve and stupid enough to risk the only thing that truly matters to me was the greatest mistake I could ever make. I will never make it again. I take full responsibility. We will get through it and we will get through it together."
What are your views on Emrata's statements? Let us know in the comments.