The wife and mother of the victims of the Titan submersible disaster share her emotional account of the harrowing ordeal. She vividly recalls how they were fixated on the water, their hearts heavy with anticipation, desperately longing for the crippled vessel to resurface. However, their anguish intensified as time passed and their hopes diminished. Eventually, their last shred of optimism dissipated when they learned that the oxygen supply aboard the submersible had been depleted, leaving them with a devastating realization of the tragic fate that awaited their loved ones.
In that fateful moment, hope faded away, leaving a void in my heart. At that juncture, I reached out to my family on land, conveying my somber sentiment: 'I am bracing myself for the worst.'
With a heavy heart, Christine expressed her deep admiration for her 19-year-old son, a student at Strathclyde University who carried his Rubik's Cube on the voyage, driven by a longing to set a new world record for solving the puzzle at the darkest depths.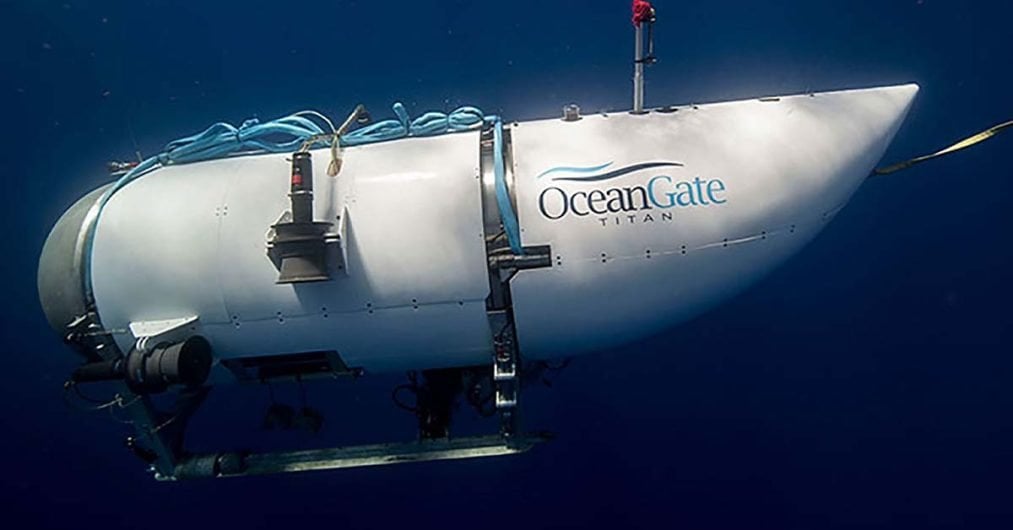 As she concluded her interview with the BBC, the grief-stricken mother's voice trembled, and tears streamed down her face as she uttered, 'I yearn for them. I truly, truly yearn for them.'
In a devastating turn of events, the US Coast Guard confirmed that UK-based billionaire Shahzada and his son Suleman were among the five victims who met an instant demise when the submersible experienced a 'catastrophic implosion' merely 1,600ft from the Titanic's bow.
With a heavy heart, Christine shared the heartbreaking revelation that her plans to accompany her husband on the expedition to witness the Titanic wreck in the OceanGate sub were shattered due to the relentless grip of the Covid pandemic.
'Then I stepped back and gave them space to set [Suleman] up because he really wanted to go,' she recalled, her voice filled with sorrow.
Following losing contact with the vessel, Christine and her 17-year-old daughter Alina endured an agonizing wait at the site where Titan was last sighted during the search and rescue mission.
'We had loads of hope; that was the only thing that sustained us because we clung to hope,' she shared, her words filled with profound sadness.
Tragically, apart from her husband and son, three other precious lives were lost on board the Titan: OceanGate's CEO Stockton Rush, 61, British businessman Hamish Harding, 58, and Paul-Henry Nargeolet, 77, a former French navy diver and experienced Titanic diver.
Christine recounted the efforts of those above water to maintain hope, reminding themselves, 'There were so many actions the people on this sub can do in order to surface… they would drop the weights, then the ascent would be slower, we were constantly looking at the surface. There was that hope.'
Initially, both Christine and her daughter held onto hope when the submersible did not return as expected.
'We all thought they are just going to come up so that shock was delayed by about 10 hours or so,' she recalled.
However, as the anticipated time for their resurfacing came and passed without any signs of their return, the initial shock gradually gave way to worry and unsettling feelings.
'By the time they were supposed to be up again, there was a time… when they were supposed to be up on the surface again, and when that time passed, the real shock, not shock but the worry and the not so good feelings started,' she recounted.
At the 96-hour mark, Christine made a conscious effort not to show her daughter that she had lost hope.
After news broke on Thursday that debris from the sub had been discovered, the family returned to St. John's in Newfoundland, Canada, on Saturday.
On Sunday, they held a funeral prayer for Shahzada and Suleman, an occasion that Christine acknowledged had provided some solace.
Paying tribute to her son, she admitted he had been a 'mother's boy,' but also expressed that he deeply loved his father.
When asked about their final words to each other, she shared with the BBC: 'We just hugged and joked actually because Shahzada was so excited to go down; he was like a little child. He had this ability of childhood excitement, and they were both so excited.'
Christine and Shahzada met while attending university, when she had limited proficiency in English.
She reminisced about Shahzada's extensive knowledge of her native Germany's history, surpassing her own, and his passion for documentaries.
'He would make us all watch David Attenborough, and the children loved it. His enthusiasm brought the best out of me, and so I really learned to love history as well. Through his knowledge, he was able to inspire and motivate others.'
Describing her son, she portrayed him as practical and intellectual, never without his Rubik's Cube, which he mastered, solving it in just 12 seconds.
'Suleman built a 10,000-piece Lego Titanic. He even applied for a world record because he wanted to solve a Rubik's Cube at the deepest point.'
Although his application was rejected, they had planned to film the attempt, with Suleman stating, 'I'm going to solve the Rubik's Cube 3,700 meters below sea at the Titanic.'
Mrs. Dawood revealed that she and her daughter have made a commitment to learn to solve the Rubik's Cube in honor of Suleman, and she intends to carry on her husband's work.
She expressed, 'He was involved in so many things, he helped so many people, and I think Alina and I really want to continue that legacy and give him that platform when his work has continued. It's quite important for my daughter as well.'
'Alina and I said we are going to learn how to solve the Rubik's Cube. That's going to be a challenge for us because we are really bad at it, but we are going to learn it.'
Source: BBC News