British actress Helena Bonham popularly known for her roles in Fight Club, Enola Holmes, The Crown, Harry Potter, Charlie and the Chocolate Factory, and Alice in Wonderland, recently opened up about her views on the J.K. Rowling and Johnny Depp controversies.
In her latest interview with The Sunday Times Magazine, the 56-year-old actress said that she despises 'cancel culture' and how it is a problem in today's world.
"Do you ban a genius for their sexual practices?" she said. "There would be millions of people who, if you looked closely enough at their personal life, you would disqualify them. You can't ban people. I hate cancel culture. It has become quite hysterical, and there's a kind of witch hunt and a lack of understanding."
Sharing her stance about the embattled star, Johnny Depp, Helena said that she thinks now that he has gone through the trial and proven his innocence, he is moving on with his life, and so do all the people indulging in controversies against him.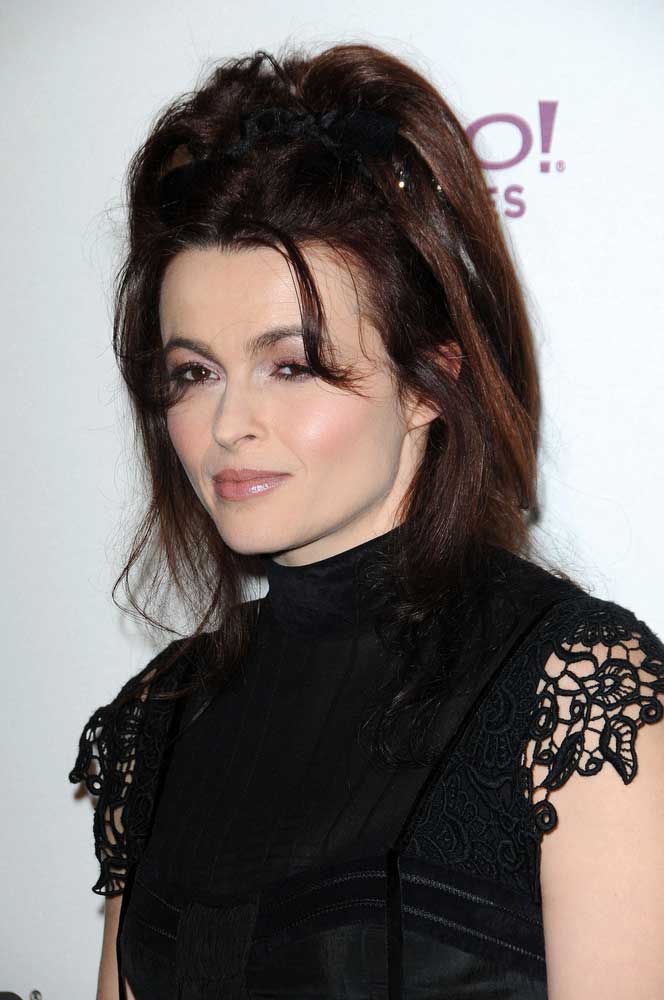 "I think he's fine now. Totally fine," she told The Times. "My view is that [Amber Heard] got on that [#MeToo] pendulum. That's the problem with these things — that people will jump on the bandwagon because it's the trend and to be the poster girl for it."
The Crown actress further said she doesn't support people who are clearly guilty with charges like Kevin Spacey, but the Pirates of the Caribbean star went through a fair trial, and he deserves praise.
"Johnny certainly went through it, and now that he's completely vindicated after the trial, he is doing fine as he should."
Sharing her opinion about Harry Potter author J. K. Rowling's controversy, Bonham said it was taken to the extreme by people who love cancel culture.
"It's horrendous, a load of bollocks. I think she has been hounded," Bonham said about Rowling. "It's been taken to the extreme, the judgmental-ism of people. She's allowed her opinion, particularly if she's suffered abuse."
She added, "Everybody carries their own history of trauma and forms their opinions from that trauma and you have to respect where people come from and their pain. You don't all have to agree on everything — that would be insane and boring. She's not meaning it aggressively, she's just saying something out of her own experience."
The Ocean's actress further said that Harry Potter stars like Daniel Radcliffe, Rupert Grint, and Emma Watson should have let Rowling keep her opinions and not bother calling her out on what she thinks as she is free to believe what she wants.
"I think they're very aware of protecting their own fan base and their generation. It's hard. One thing with the fame game is that there's an etiquette that comes with it; I don't agree with talking about other famous people."
The famous Hollywood writer was heavily criticized for sharing her anti-trans takes on Twitter in June 2020.
Sharing his opinion on Rowling's views, the Harry Potter lead star, Daniel Radcliffe, said he decided to speak against her because this is an important issue and trans people already suffer a lot.
"I've met so many queer and trans kids and young people who had a huge amount of identification with Potter on that," he told IndieWire.
"It was really important as I've worked with the Trevor Project for more than 10 years, and so I don't think I would've been able to look myself in the mirror had I not said anything. But it's not mine to guess what's going on in someone else's head."
What are your thoughts on Helena Carter's latest interview in favor of Johnny Depp and J.K. Rowling? Let us know in the comments.
Sources: The Sunday Times Magazine – Us Weekly – PEOPLE