Jackie Chan has been slammed by fans for abandoning his lesbian daughter Etta Ng Chok Lam, after a viral video of a movie clip resurfaced showing him as a loving father.
The controversy began when a clip emerged on Twitter from his film Ride On, which showed Chan sitting beside a younger woman who portrayed the role of his daughter and watching a montage of clips from his old movies.
"Jackie Chan and his daughter crying while watching some of his old movie scenes is the most wholesome thing you'll watch today. Thanks for our childhood legend," the caption on the video read.
Initially, the footage received positive remarks, and people started being nostalgic in the comment section. However, later fans criticized the 69-year-old actor for his real-life not-so-healthy relationship with his daughter, Etta.
"Jackie Chan disowned his real daughter, Etta Ng Chok Lam, in 2017 for being a lesbian. She & her wife have been experiencing homelessness since. Jackie Chan is worth 400 million dollars," one wrote.
"that's not his daughter, lol that's liu haocun, who plays a fictional version of his daughter in Ride On. Jackie Chan disowned his actual daughter for being gay," a second said.
"Jackie Chan does have a daughter, but he disowned her for being gay, and she has literally became homeless in Canada with her wife because of it. He's a garbage person and a worse father," a third added.
"Google exists. That's not his daughter. He disowned his actual daughter for being gay. Jackie Chan sucks in real life," noted another.
"Finding out Jackie Chan disowned his OWN daughter because she was gay & she been living on the streets homeless ever since while his net worth is 400m was not on my 2023 bingo card…" one fan commented.
"Except if she were gay, like his other daughter, he'd disown her and never speak to her, leaving her destitute. F*** this man and y'all's nostalgia for him as a dad figure. He even shit on Michelle Yeoh to her face. He is NOT a good person," said another.
Etta is Chan's daughter from an extramarital affair the actor had in 1999 with beauty pageant queen Elaine Ng Yi-lei.
In 2015, the Hong Kong-born actor touched the subject for the first time and apologized to his wife, Joan Lin, and son Jaycee for his infidelity.
Speaking to Buzzfeed in one of his interviews, Jackie said, "I'm not a saint. I've done something wrong. I've done something that many men in the world have done. Maybe it was a moment of playfulness."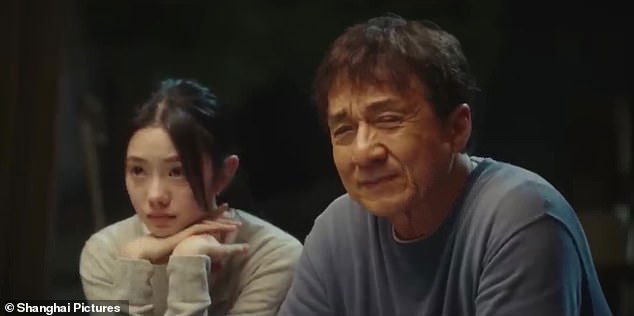 According to Buzzfeed, "It is believed that he has never met his daughter, nor offered any financial assistance in her upbringing."
Meanwhile, Etta told E! News in 2015 that she and her father were 'permanently estranged.'
"He is my biological father but he is not in my life," she said. "He never existed in my life. I will never regard him as a father. As long as I have my mother with me, I don't need my father."
She came out as gay in 2017.
Let us know your thoughts in the comments.
Source: Twitter – Buzzfeed – E! News