Most people believe that true love only exists in movies and TV shows, but that's not true. Good people exist, and love finds its way, but only if you're ready to embrace it.
Hollywood actors James Brolin and Barbra Streisand make a power couple together. The couple is known for their excellent chemistry and romantic relationship.
Before they found each other, they were both married to other people. According to the US Weekly, James was married twice before Barbra.
His first wife was actress Jane Cameron Agee, with whom he had two sons, Josh and Jess Brolin. Then they parted ways, and later he married actress Jan Smithers, with whom he had a daughter, Molly Elizabeth.
But his second marriage didn't work either and ended with divorce.
On the other hand, Barbra was married to actor Elliot Gold for some time and became a mother to a boy Jason Gold. Unfortunately, the two didn't get along well and divorced each other.
After their respective unsuccessful marriages, they stopped believing in love and decided to stay single forever. Streisand shared with People that she had become so used to her single life that she actually started enjoying it at one point.
"Without being in despair, I was finally liking my solitude,"
But fate had other plans for them; their love story began in 1996 when they met on a blind date.
"I met him at a dinner and expected a bearded mountain-man type, and he had cut off all his hair and was clean-shaven. I asked him, 'Who screwed up your hair?'" the 77-year-old actress told the W Magazine.
James stated that it was enough for him to get attracted to the Funny Girl actress, and he decided that he wanted her in his life.
"He later told me that's when he fell in love with me. My fella likes to hear the truth, which is unusual," cited Today.
According to Today, Barbra said it took her "a couple of months" to realize that she had strong feelings for James.
The two got married in 1998, two years after their first date. The ceremony occurred at Barbra's Malibu estate, and many celebrities, including Tom Hanks, John Travolta, and Sydney Pollack, joined their happy occasion.
Brolin gave an emotional speech on their wedding day,
"I can't tell you how lucky I am that this would happen to me so late in life. Every night is a new adventure. Sleeping is a waste of time. I can't wait to see her again in the morning."
They both sang happy songs and enjoyed their wedding to the fullest. Even the guests had an amazing time.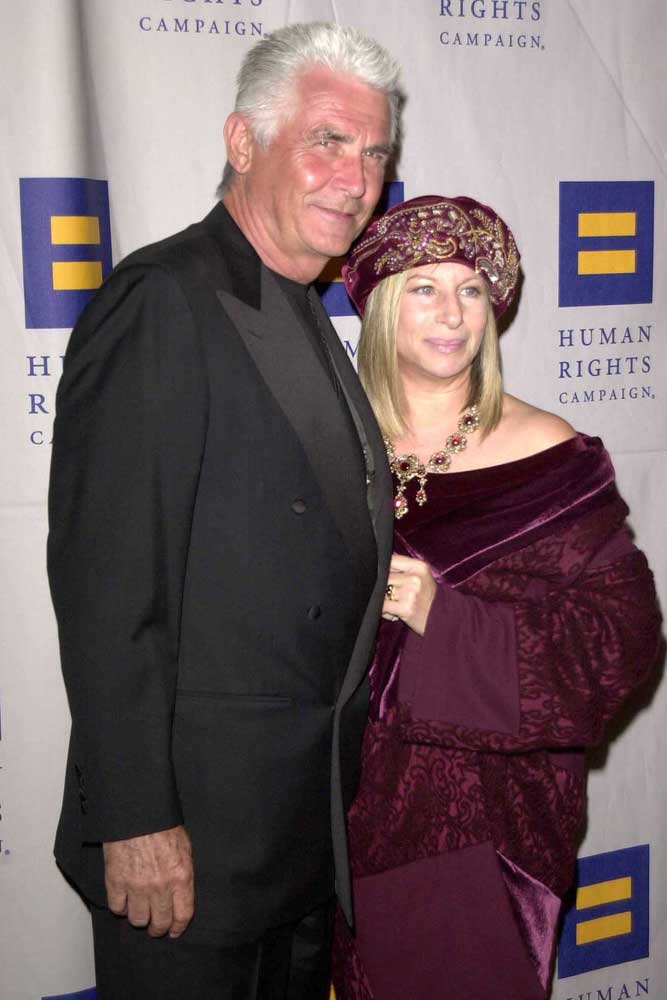 "It was probably the most beautiful wedding I've been to. "Kelly and I cried," actor John Travolta commented.
The two have been married for over 21 years and are very much in love with each other. They claim that their love and affection have grown stronger with time.
"We both long to come home to see each other, and yet we both love to be in the mix of things at our age. We should be retired and on rocking chairs. But she is so intent on what she's doing. As for me, I'm busy all the time. But we come home to each other. In the evenings, we're always together."
Brolin also said that life has become more romantic than ever, and the credit goes to his Barbra.
 "I'm always welcome when I get home," he told Entertainment Tonight. "I always get notes, 'Hurry home!' When I get there, there's always something kind of great waiting for me, some plan, and I try to reciprocate." However, the stars also revealed they had other secrets that kept their relationship stronger.
Sources: