American actor Jeff Goldblum opens up about being a fun dad to two young kids at the age of seventy.
The Jurassic Park actor recently appeared in an interview with Hoda Kotb on Today and shared his experience as a doting father to sons River, 5, and Charlie, 7.
"It's amazing, it's revivifying, and makes my relationship with Emilie, frankly, enhanced," said the 70-year-old actor.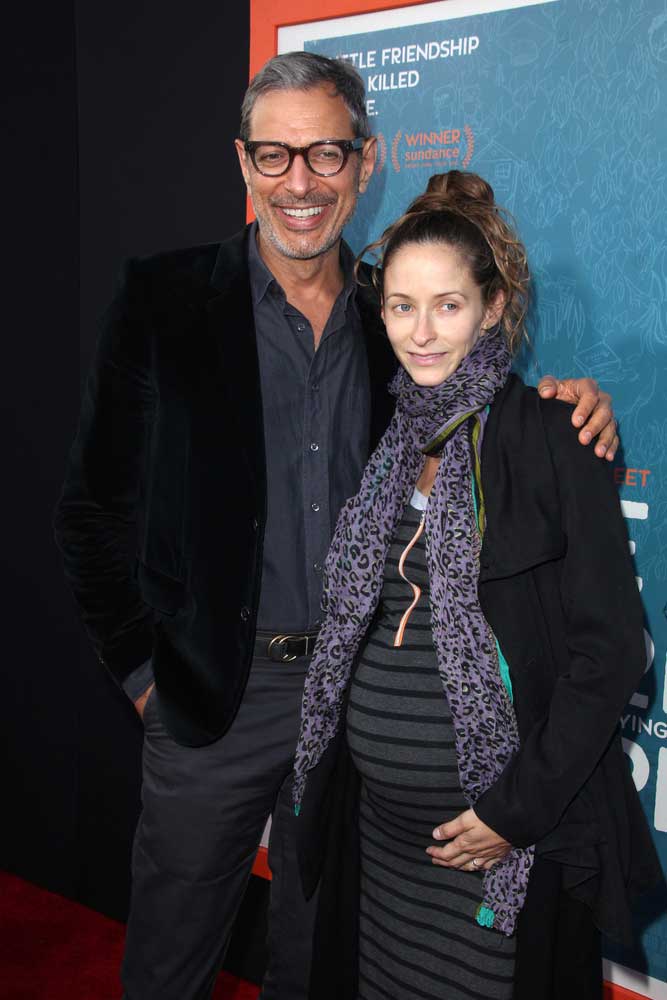 "Seeing [my wife] in this new role is unbelievable," he added. "She's heroic beyond imagination."
The Thor: Ragnarok actor noted that although his family dynamic is spectacular, he still thinks parenting is not easy.
"And it's challenging, and it's sometimes maddening and very volatile," he told Hoda.
"As you know, at 3 and 5, 5 and 7, they can be like feral creatures unleashed," the actor laughed. "Oh yeah, and sweet and amazing. It's great."
Goldblum married the former Olympic athlete in November 2014 in an intimate ceremony held at the famed Chateau Marmont hotel.
"It was a night filled with love, music, and lots of laughs," an insider told Us Weekly. "Goldblum played piano and sang for his wife during the reception."
After their wedding ceremony, Emily shared a photo on her Instagram featuring a bottle of champagne and wrote,
"Excited to see our pictures from our photographer but right now feeling so loved after a magical and enchanting evening on Saturday!!!"
The Jurassic Park star was 62 then, and the retired athlete was 31. The two have an age difference of exactly 31 years between them.
According to PEOPLE, "The couple met in 2011 and announced their engagement in July, celebrating with a romantic trip to Hawaii where they watched the sunrise at 10,000 feet over the dormant volcano Haleakala."
In his 2013 interview with Broadway.com, the Independence Day actor said he was lucky to have found Emily.
"I'm happy as a clam with her. I feel lucky, lucky, lucky," he said about his then-girlfriend, who was an Olympic player and Pan American champion for rhythmic gymnastics.
"When people meet Emilie, they say she's magical and very sweet, and they're happy for me," he added.
When asked if he was serious about marrying her, the actor replied, "Oh, gee, well, I would do anything with her. She's a spectacular woman. Who knows? Maybe so."
Livingston is Goldblum's third wife – the actor was previously married to Patricia Gaul from 1980 to 1986 and then to Geena Davis from 1987 to 1990.
Speaking about his small happy family with Emily and two sons, The Fly alum said in 2018, "I keep doing the math, and keep extrapolating where they're going to be, and where I'm going to be. And when I buy a watch, I wonder who's going to get it."
"I'm glad I waited," he told iNews. "It feels great to do it right now, because all the things I'm considering are perfectly suited to the big questions and challenges of having kids, and what you want to expose them to."
"What you want to leave them with, what life is, and what kind of life you contribute to them," Jeff added.
Thoughts on Jeff Goldblum's latest interview? Let us know in the comments.
Sources: Today Show – PEOPLE – Broadway.com – iNews – Us Weekly