Julia Roberts is a leading American actress known for her versatility in roles ranging from romantic comedies and dramas to action and thriller movies.
The actress is known as one of the most bankable stars in Hollywood as many of her films have earned more than 100 million dollars; in fact, six of her projects were ranked among the highest-grossing movies of their respective years.
Her famous movies include Notting Hill, Pretty Woman, Gaslit, Runaway Bride, My Best friend's Wedding, The Pelican Brief, and Eat Pray Love.
Being one of Hollywood's most successful and beautiful actresses, Julia was approached by many people, and some of them were lucky enough to date her, though only for a short time.
The Runaway actress dated Liam Neeson, Mathew Perry, Dylan McDermott, and Jason Patric. She also remained engaged with The Lost Boys actor Kiefer Sutherland for some time and later broke off.
In 1993 after a whirlwind romance, Roberts tied the knot with Lyle Lovett in a small church in Marion. But unfortunately, like her past relationships, her marriage also didn't work, and the two separated in 1995.
Eventually, in 2000, she met Danny Moder on the set of "The Mexican." Danny was part of the camerapersons' crew when the actress became friends with him.
At that time, she was dating Benjamin Bratt, and Moder was married to makeup artist Vera Steimberg.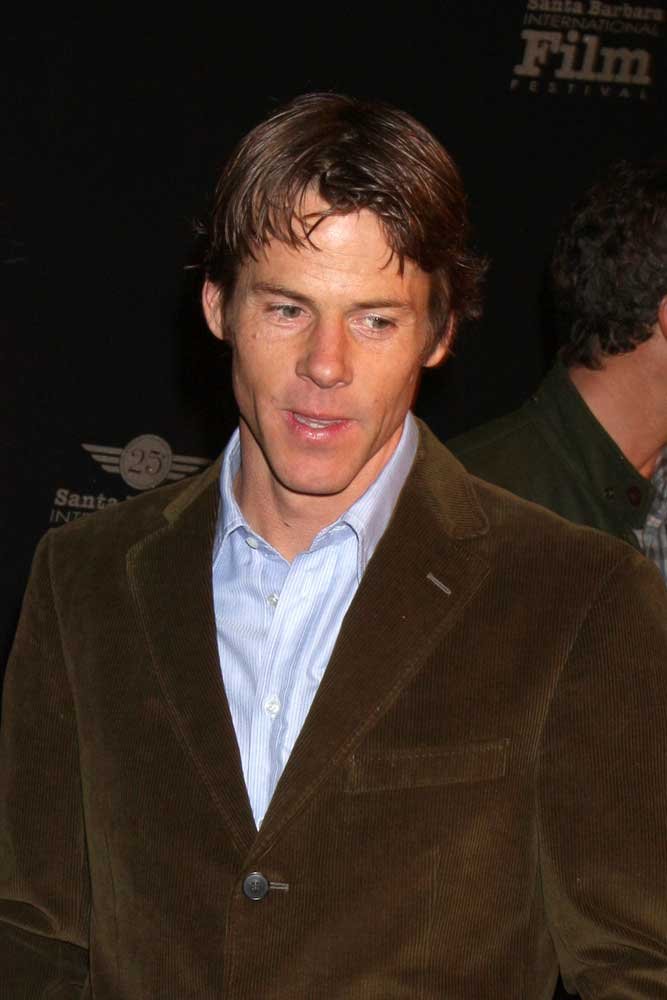 "I think that first kind of real seismic shift was meeting Danny. That was the first, like, my life will never be the same in the most incredible, indescribable way." She once told Closer Weekly.
According to the outlet, the duo didn't start dating immediately but remained friends throughout the time. After almost six months, Danny filed for divorce from Vera Steimberg, but she refused to let him go.
Ultimately he left her, and the divorce was finalized. By the time Julia was also single, as she called it quits with the Modern Family actor, the two got into a relationship.
Julia and Danny ultimately married in 2002. On their wedding day, the couple decided to keep it minimal and dressed in simple outfits. Julia wore a pastel pink halter dress with pearls, beads, and hand-painted flowers. In contrast, Danny looked dapper in a red ruffled shirt and brown pants.
The couple is now parents to three kids, two boys and one girl, and mostly keep their life details private.
In July 2022, the couple celebrated their 20th wedding anniversary. On the happy day, Roberts posted a picture of the two on her Instagram, sharing a passionate kiss.
"TWENTY," she captioned her photo with hashtags, "Can't stop smiling and can't stop kissing."
Several friends and fans flooded her comment section and wished the lovely couple a very happy wedding anniversary.
While Emma Roberts and Elizabeth Stewart made heart emojis, a third friend commented, "Can't stop won't stop. Love you, guys."
"Goals!! Happy anniversary!" another added.
"You guys are literally goals. What a lovely couple. Congratulations, and stay happy," someone wrote.
That was not the first time the actress celebrated her wedding anniversary by sharing a romantic photo on her social media.
In 2021, she shared a selfie with Moder and wrote, "19 years, just getting started."
While said "Heck Yes" on her 18th anniversary as she kissed Danny on the cheek.
We wish Julia and Danny a lifetime of happiness.
What are your thoughts on their relationship? Let us know in the comment section.
Sources: Closer Weekly – Instagram