The Yellowstone actor is relieved after a judge ordered his estranged wife, Christine Baumgartner, to vacate the $145 million mansion they formerly shared.
On Wednesday, July 5, Judge Thomas Anderele ruled that Baumgartner would have to move out of Kevin's property by the end of July, according to court documents.
After the ruling, a source told PEOPLE that Costner, 68, is happy with the court's order.
"He was relieved," the source said.
The Bodyguard actor has taken legal steps to make her leave the $145 million residence he built after Christine filed for divorce last month.
"According to the docs, obtained by TMZ, Kevin says according to their prenup, Christine had 30 days to vacate the home he owns when she filed for divorce on May 1, but she still hasn't left."
"The docs say Kevin's now asking for the court to get her out," the outlet reported. "And adds she shouldn't be able to stay in the house … only using her position as leverage to make Kevin agree to her "various financial demands."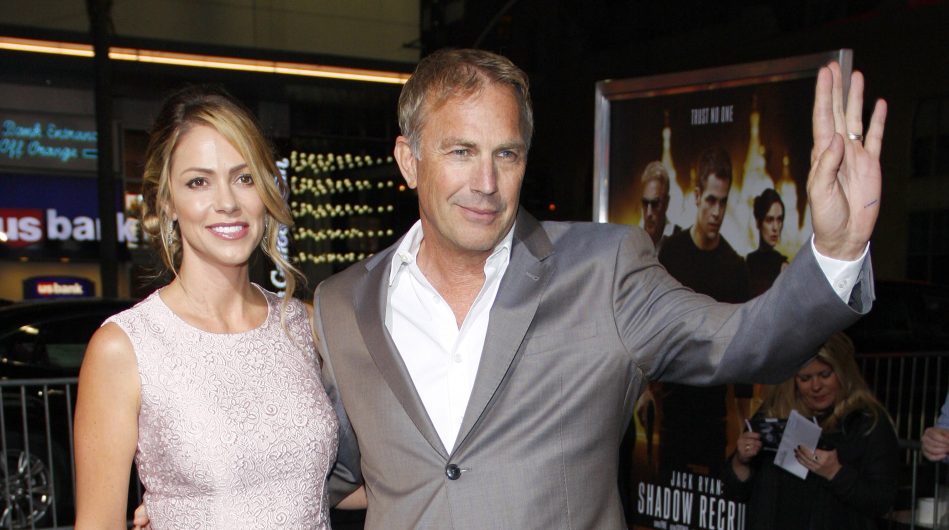 The 68-year-old Waterworld star has also claimed that he has given Baumgartner a whopping $1.2 million as part of their prenup obligations and said overall, she has over $1.45 million to procure a new place of her own to live.
"The docs even say he'd be open to contributing as part of his child support obligations $30K per month for a rental house and is willing to advance another $10K for her moving costs."
Last month, Christine filed for divorce, leaving the Yellowstone star heartbroken, cited 'irreconcilable differences' in the filing and asked for the joint custody of their three kids – Cayden, 15, Hayes, 14, and Grace, 12.
"It is with great sadness that circumstances beyond his control have transpired, which have resulted in Mr. Costner having to participate in a dissolution of marriage action," Costner's representative stated.
"We ask that his, Christine's, and their children's privacy be respected as they navigate this difficult time."
Before Christine, Kevin was married to Cindy Silva – the couple tied the knot in 1978 and stayed together for nearly sixteen years before getting divorced in 1994.
Kevin shares three children with Cindy – Annie, 39, Lily, 36, and Joe, 35.
The actor also shares another son named Liam Costner with Bridget Rooney, whom he dated after his split with Silva.
The latest development in their legal proceedings comes after Christine agreed to leave their home but only on her own terms.
She previously stated that she would leave the estate by the end of August if Kevin 'complied with whatever support and fee orders the court makes on July 12.'
According to a few sources, Costner was left heartbroken after Christine filed for divorce. However, in response, he also filed for the joint custody of their children in court.
Let us know your thoughts in the comments.
Sources: PEOPLE – TMZ – Daily Mail