Some of her followers criticized a plus-sized model and fashion influencer for her body fat, so she decided to hit back at haters.
Stella Williams, a fashionista from the US, shared a video on her TikTok account and informed her 429.5K followers that she didn't receive a callback from Khloe Kardashian's Good American casting call.
"If you did not get a call back like myself I am here to tell you… Welcome to my life. I have been doing this full-time for seven years – modeling and being a content creator and I have got my fair, more than a fair share of rejection from clothing companies, modeling agencies, TV shows, etc," she said in her video.
The model went on to tell her followers that all these setbacks didn't make her change her mind and quit; in fact, she always comes back stronger, and that's what everyone should do.
Stella's video was flooded with comments where some followers encouraged her to keep going while others started commenting on her looks and body type and said maybe she was rejected because of her weight and the way she dressed.
Her critics said her stomach looked like a 'butt' in her leather pants and low-cut top.
"You're very pretty, but maybe it was the pants?" One nasty comment read.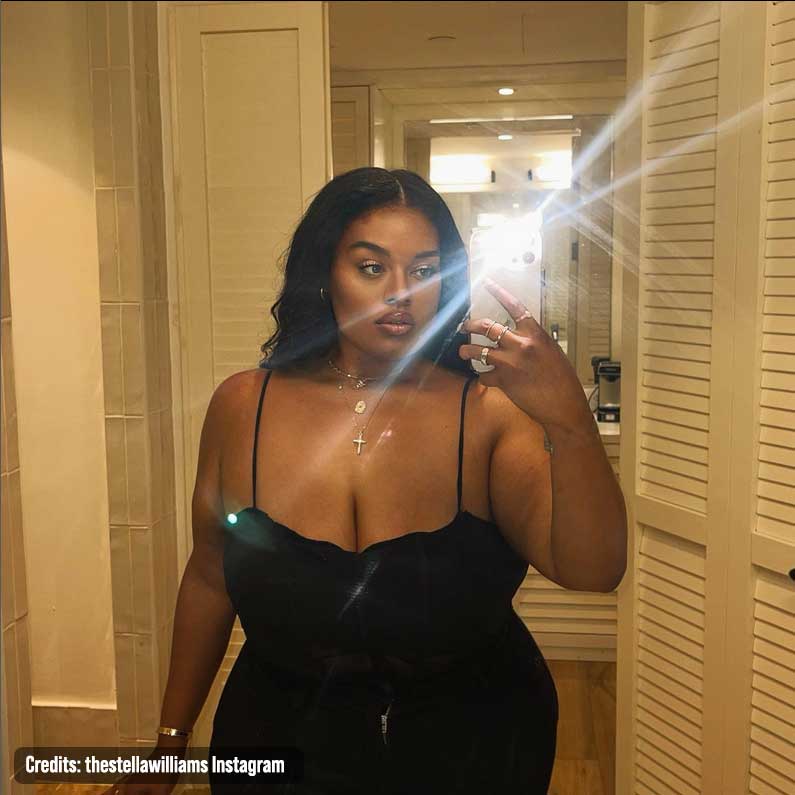 "Ummm [the] pants are not very flattering," someone wrote.
"If I stopped and thought about [what] was 'flattering' to the world each time I got dresses, I'd be miserable. Y'all hate I'm happy," Williams wrote in a follow-up video mentioning the comment that said her pants were not flattering.
The comeback video went viral and received more than 15 million views and thousands of comments from her supporters and genuine followers who praised her for being herself and real on social media.
According to Daily Mail, "Stella has been modeling for seven years and always advocates for herself and her body. Despite being trolled on social media, her curves have been featured in Nike ads, which Stella says is a 'huge win' for the plus-size community."
Many still didn't hesitate to mention that regardless of her weight, her green leather pants didn't look like one would feel comfortable wearing them.
"I used to have a stomach like that; those pants cannot feel comfortable," one follower wrote.
"I think the pants just need a Spanx because I love the colors and lines," another said.
"I have a real question. Many of your questionable choices are only worn inside. Y not wear them out in public?" someone asked.
But Stella focused on positivity and told her critics that she has always been happy in her own skin and has no issue with what she looks like. The content creator also added that she would wear whatever she finds appropriate and comfortable.
She also updated her followers that the 'green leather pants' that apparently made her stomach look like a 'butt' have been sold out on the clothing website.
"So I announced the name of these pants on my page for people who wanted to buy them and they were not sold out before but now they are. So, if you've been influenced, sorry," she said, sarcastically in a third video.
"Despite being trolled, her curves have been featured in Nike ads, which Stella says is a 'huge win' for the plus-size community," per Daily Mail.
Her videos also received many positive comments and appreciation, where people asked her to keep being herself and ignore the haters.
"Love your confidence, keep going!" one comment read.
"I think you are amazing. They hate you because they ain't you. You slay girl," said another.
"You are gorgeous and I absolutely love how confident you are in being 100 per cent you!!" a third commenter said.
What are your views on Stella William's story? Let us know in the comment section.
Sources: TikTok – Daily Mail