The superstar singer publicly showed her baby in a TikTok video on Saturday for the first time.
Recently, the Life Me Up singer recorded a video of her son while the mom-son duo hung out together during a car ride and shared it on her TikTok account.
The video showed her son smiling, making adorable facial expressions, and yawning as he repeatedly tried to grab his mama's phone.
The Barbadian singer shares her baby, whose name hasn't been revealed yet, with her partner, A$AP Rocky.
Rihanna & A$AP Rocky made headlines this year when they decided to reveal their news of dating. After being best friends with one another, the dynamic duo decided to officially date. Rihanna took the internet by storm when she announced that she & A$AP Rocky were expecting their first child.
On May 13, 2022, the couple welcomed their beautiful baby boy after dating for two years.
In January 2022, the pair revealed their pregnancy while hanging out and taking a walk in Harlem, New York. Photos were published on January 31st that showed Rihanna and A$AP Rocky walking hand-in-hand. Rocky even shared a sweet forehead kiss with Rihanna as she showed off her baby bump.
The superstar couple has announced plans for a wedding that was to take place in Barbados – where Rihanna is originally from, and she holds it very close to her heart. The superstar wedding was supposed to take place after the birth of their baby boy. However, fans are still waiting for the official announcement!
Previously, during an interview with The Mirror, a source close to RiRi revealed that she is very keen on getting married to her longtime buddy, the Good for You singer.
"They will be married, for sure. She has told pals she wants to be with him forever, and he has said the same."
"There are no plans yet as to when the nuptials will be but it won't be before the baby is born. She has always wanted to get married and A$AP is her forever person," the insider said.
In November, the Fenty Beauty founder spoke to Entertainment Tonight for an interview and said her favorite part of motherhood is spending quality time with her baby.
"Oh my god, the mornings, like, seeing his morning face!" she said. "Seeing a baby with, like, little bags and waking up and they're just, like, startled. They're trying to figure out where they're at. It's the cutest. It's my favorite part of the day."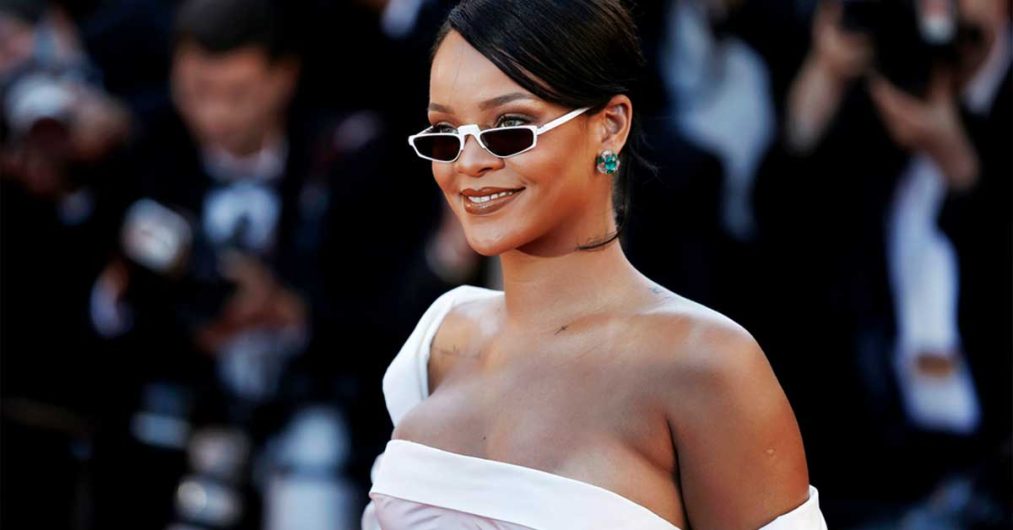 Her baby-revealing TikTok video went viral on all social media platforms and received more than 18 million views on the video-sharing platform. Over 5 million people liked the video and 74000 commented.
"I just viewed this account and the only video was JUST posted," one user wrote on her only video on TikTok.
"God Bless you, Rocky, and your beautiful Son," a user commented.
"Idk why but as soon as I saw the notification, I knew it would be a video of the baby," someone said.
"So Beautiful just like Mommy and dad!!!" another tiktoker commented.
Many users said that the baby looks exactly like his mama.
"Gadddd this is riri's face I am seeing," a user penned.
"OMG HE LOOKS EXACTLY LIKE YOU, QUEEN," another chimed in.
What are your thoughts on RiRi's latest TikTok video? Let us know in the comments.
Sources: TikTok – Entertainment Tonight