Is that a yes? Is that a No? Who knows?
Selena Gomez recently commented on the viral TikTok video that pointed out that she was always so skinny during her relationship with the Canadian singer Justin Bieber.
The viral video showed several images of Gomez looking 'skinny' during the years she and the Baby singer were dating.
"The reason why Selena is always skinny when she dates Justin," the original poster wrote.
"He rather models… My poor baby," the caption read.
The short video clip shared on TikTok on November 29 has garnered 4.5 million up till now, along with 33K likes and almost 6K comments.
Meanwhile, the Love You Like A Love Song singer commented with a sad face emoji on Saturday, which has received more than 61K likes so far.
Along with her photos, the video also included a screenshot of a comment made by a fan who said that Justin really messed up, but she still loves both and will always support 'Jelena.'
"Selena Gomez posted a beautiful selfie earlier, and I commented to her, "Justin Bieber really messed up. I still love you both, Jelena, Forever," the fan wrote. "And said this, now I know. No girl should ever feel like she isn't good enough. My heart goes out to you @selenagomez."
Gomez's reply read, "No love. He rather models. I'm just normal."
Now, after the singer left a sad face emoji on the viral clip, many believed that she was admitting that she was body shamed by the Ghost singer during their relationship.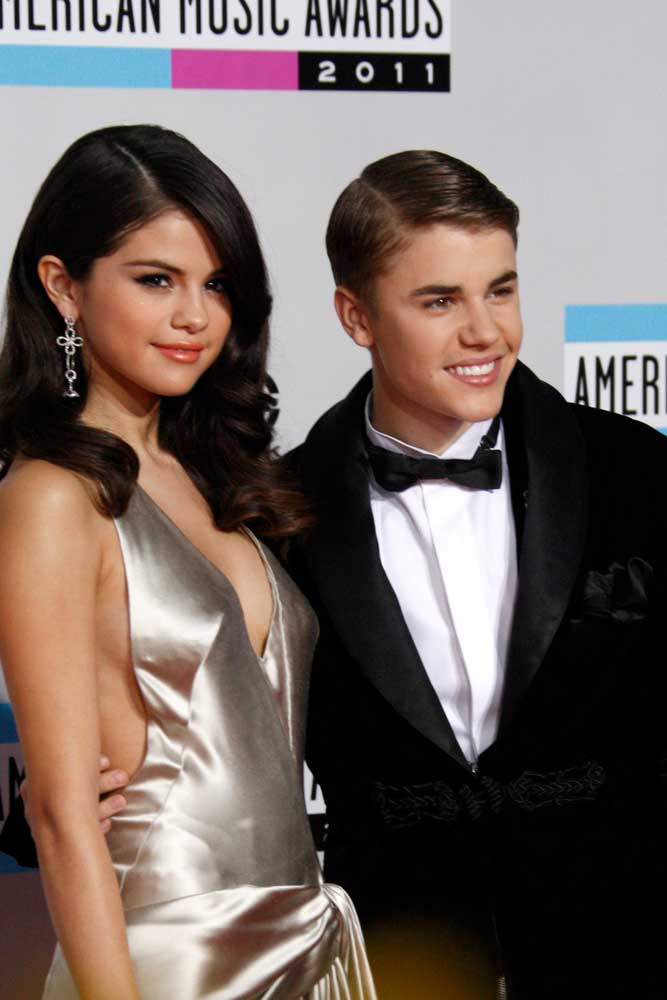 "Poor girl. That man was so emotionally abusive to her," one user wrote.
"omg im so happy for Selena she finally can share her feelings and be free and do whatever she wants," a second user said.
"She is truly SPECIAL & GENUINE, we love her," a third user wrote.
Some people thought the Barney and Friends star disapproved of the video and used the sad face emoji to convey her disappointment.
However, the majority criticized TikToker @donttellmymomma.fr for posting the video in the first place and reminding her of the time she wasn't happy and appreciated enough.
"You're very ill. How can you not see that you're hurting the one that you claim to be a fan of by still making videos like this more than half a decade later," someone commented.
"Maybe she's upset you guys are constantly bringing up her body changing over the years. She has a right to react to her OWN life. Either way, she's beautiful," wrote another.
"So sad to see this. Why would you do that? They have both moved on with their lives, and here you are, still digging into people's pasts and making videos about them. So pathetic," another commented.
Justin and Selena dated on and off for almost a decade, and fans were crazy about their union.
The pop stars first met in 2009 when they were both teenagers. They remained close friends for a while and then made their relationship official by going out as a couple at the Vanity Fair Oscars party in 2011.
When the Canadian singer called it quits with Gomez in 2016 and started dating Hailey, Jelena fans slammed the model and called her the 'reason' behind their breakup.
In 2018, Justin and Selena parted ways for good, and the former quickly got engaged to his new love interest, model, Hailey Baldwin.
What are your thoughts about Selena's comment on the viral video clip? Do you think she was so skinny during her relationship with Bieber because he liked skinny models? Let us know your views.
Sources: TikTok