In her new candid documentary, American actress, singer, and songwriter Selena Gomez revealed that she is tired of people relating her to former boyfriend, singer Justin Bieber.
"The 30-year-old star gives fans a behind-the-scenes look into her physical and mental health struggles over a six-year period in her new Apple TV+ project, as well as revealing her battle with the pitfalls of fame," per Daily Mail.
The Calm Down singer has always remained silent about her relationship and break-up with the Canadian singer and doesn't usually comment on the topic. However, recently, she tearfully revealed the struggle of dealing with the pain of constantly being related to her ex.
"I don't know what John thinks, I want to talk to John," she said while recalling her 2016 Revival Tour, where she was asked to do a song with Bieber.
"I don't want to disappoint John. I don't want him to think that he signed some f**king Disney kid,' she cries. 'It just sucks too, because the whole song thing. He called me this morning about the song with Justin, like, when am I just going to be good enough by myself?"
The Same Old Love singer added, "When am I gonna be good just by myself, not needed anybody to be associated with?"
Justin and Selena dated on and off for almost a decade, and fans were crazy about their union.
"The pop stars first met as young teenagers in 2009, after Bieber admitted that the 'Good for You' singer was his celebrity crush. Under the guise of close friends, the pair went on to quietly date for several months before making their public debut as a couple at the Vanity Fair Oscars party in February 2011," per PEOPLE.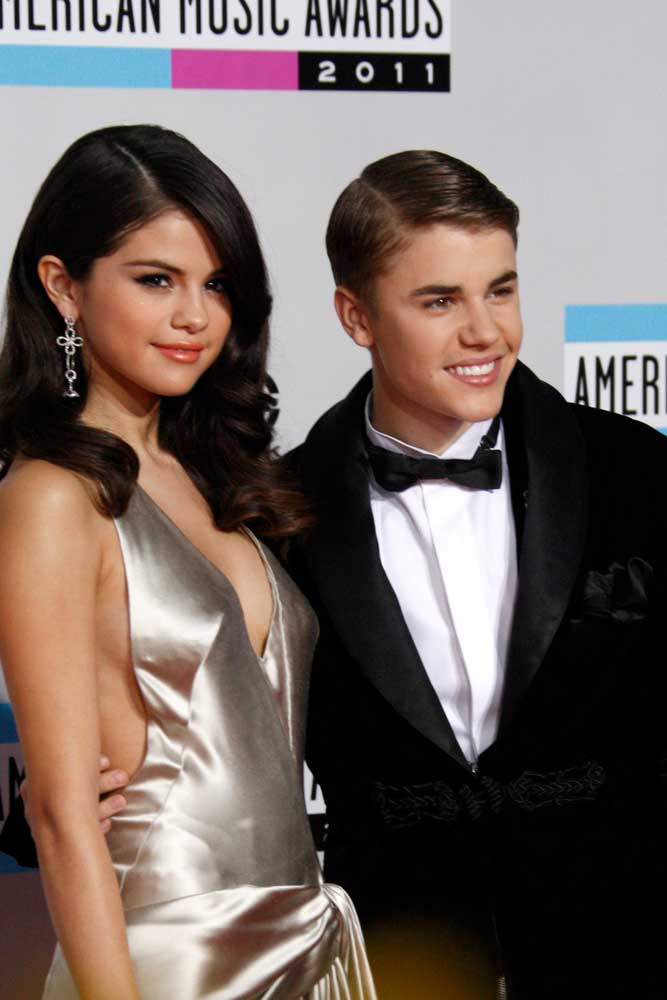 Their on-off relationship eventually ended for good in 2018, and the Baby singer finally moved on with life and married American model and socialite Hailey Bieber.
After her former love interest married Hailey, Gomez suffered a breakdown and also went through treatment for her mental health issues.
Speaking of her tough times, the Barney and Friends star said she approached songwriters Julia Michaels and Justin Tranter and requested to write a song that fully captured her emotions.
"I text Julia Michaels and Justin Tranter and said, "I think I'm ready to just say I'm sad,"' she said. "We wrote the song in 45 minutes. The fastest song I've ever written."
"It's about more than a lost love. It's me learning to choose myself, to choose life, but also hoping that people can find grace and peace in that too."
"The song is about knowing that you completely lost every part of who you are just to rediscover yourself again."
Talking about her struggle of being a public figure and people always talking about her relationship with Justin, Selena said it was tough to get over her heartbreak.
"Everything was so public. I felt haunted by a past relationship that no one wanted to let go of. Then I just moved past it, and I wasn't afraid anymore. I feel like I had to go through the worst possible heartbreak ever and then just forgetting everything at the drop of the hand, it was really confusing."
"But I just think that needed to happen and ultimately it was the best thing that ever happened to me," Gomez concluded.
What are your views on Selena's recent statements? Let us know in the comments.
Sources: Daily Mail – PEOPLE