Eilleen Regina "Shania" Twain OC, professionally known as Shania Twain, is a Canadian singer and songwriter labeled as one of the best-selling music artists in country music history.
She is recognized as the most beautiful female musician in music history and the best-selling artist of all time.
Twain has sold over 100 million records which is record-breaking.
Her popular songs include You're Still The One, From This Moment On, I'm Gonna Getcha Good, You've Got A Way, Forever and for Always, Waking Up Dreaming, and That Don't Impress Me Much.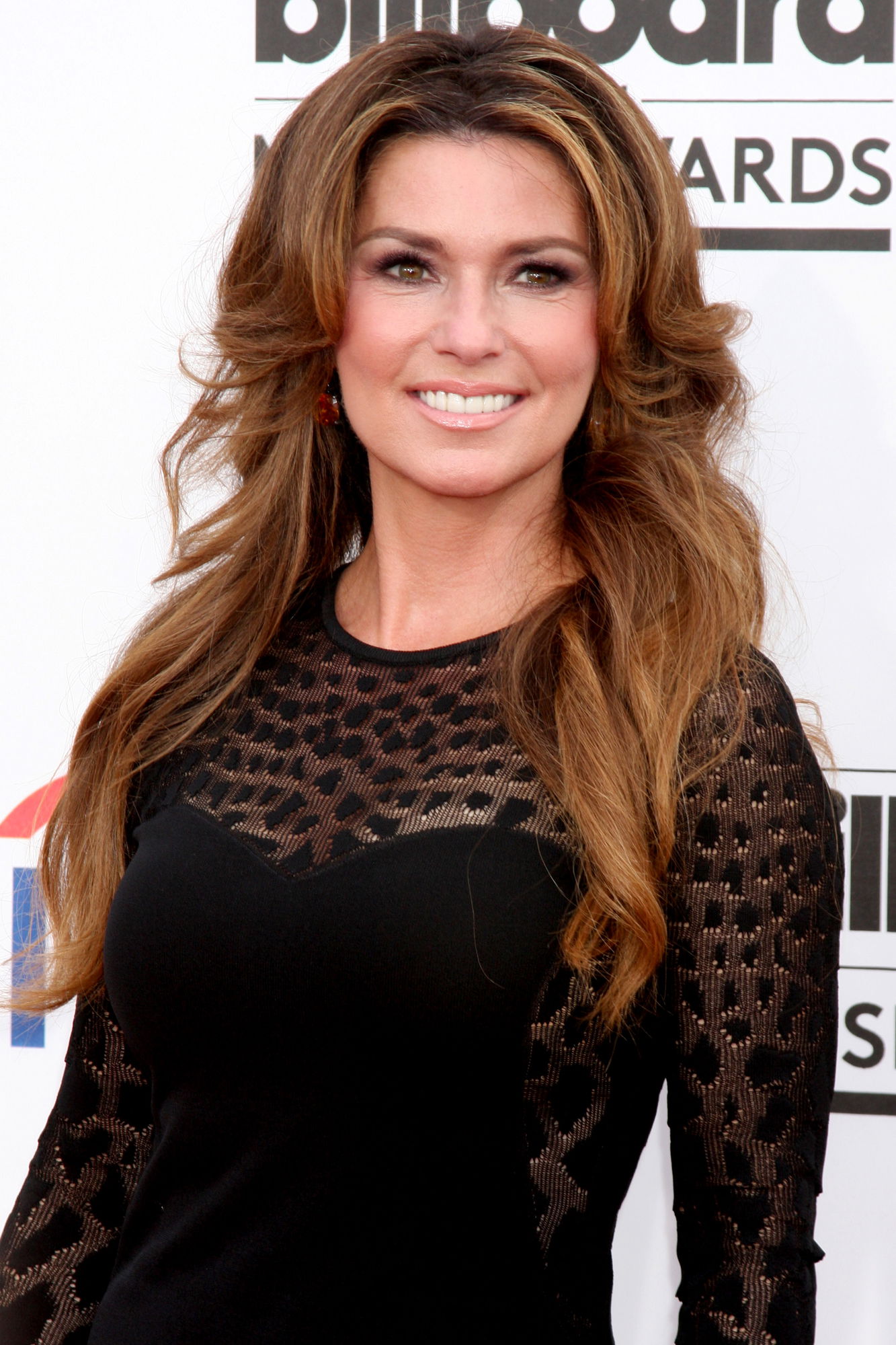 She is also known as the 'Queen of Country Pop.'
Twain has a rough childhood as her parents, Sharon Morrison and Jerry Twain, had a rocky marriage. At one point in her childhood, she convinced her mother to leave her father and she listened to her.
So, Sharon left her house and fled to a homeless shelter in Toronto, Canada, along with her three daughters, Shania, Carrie, and Jill.
However, she later returned to her husband to give things another try.
Due to her unstable household and circumstances, Twain started singing when she was only eight years old. She used to earn $20 for one night's performance.
At the age of 13, Shania got an opportunity to perform on the Tommy Hunter Show, a country music variety show that aired on CBC TV. That was a turning point in her life, and she promoted herself as a country singer on national television.
She moved back to Toronto at 21 and continued her journey as a country music singer.
Famous singer Mary Bailey once heard Shania's singing and was really impressed with her talents.
"I saw this little girl up on stage with a guitar and it absolutely blew me away. She performed Willie Nelson's 'Blue Eyes Crying in the Rain' and Hank Williams' 'I'm So Lonesome I Could Cry,'" she recalled during an interview.
"Her voice reminded me of Tanya Tucker, it had strength and character, a lot of feeling. She's a star, she deserves an opportunity."
By 1987, Twain was already famous, and people started recognizing her countrywide.
The same year, her parents passed away in a tragic road accident, and that incident changed her life forever.
"I feel like I've been this tree with good sturdy roots for 30 years, then all of a sudden someone comes along and is trying to cut me down, cut a part me off," she said about the accident.
The singer took a break from her career and returned to her native city, Timmins, to look after her siblings. She has two sisters and two brothers.
"It was a very, very difficult time. But it was also a turning point in my life that, I think, matured me, brought me up to where I should have been in the first place at that age," Shania told CBC.
The musician almost gave up music, but then she realized it was her calling, and she couldn't give up on her only passion in life. So, she moved to Huntsville, Ontario, with all her siblings and resumed her music journey.
"I thought, my family comes first. I have to take care of them. I didn't even think of my future…. I'm lucky I got the job at Deerhurst because it was music. I didn't know where I was going to go from there," she said in 1995.
In 1993, Shania released her debut album titled Shania Twain.
The same year, she married South African record producer Mutt Lange.
The couple remained married for fourteen years Eja Lange. They ended their marriage in 2008 after Shania learned about Mutt's affair with her close friend, Marie-Anne Thiébaud.
"It was a very low period in my life," she told PEOPLE.
Later she and Marrie Anne's husband, Frédéric Thiébaud, bonded over their shared heartbreak and fell in love.
"When I got divorced I said, 'I'm never getting married again.' I was definitely one of those people that could have written a million songs about, 'I'm never going to fall in love again,'" Twain told PEOPLE. "But Fred was such an undeniable love."
The couple got married in 2011.
So far, the musician has sold more than 85 million albums and is one of the top-selling female musicians in country-music history.
Share Your Thoughts:
Let us know your views in the comment section.
Source: PEOPLE