Recent studies have suggested that hundreds of women experience substantial pain while having sex.
Durex, one of the world's leading condom-manufacturing companies, carried out a study that involved more than 1,2000 adults from the United Kingdom. The study found that around 73% of women experience some kind of sexual discomfort while getting intimate with their partners.
The study also determined that around 9% of women have faked an orgasm with their partners and 15% of women have knowingly rushed their partners into climax due to feelings of discomfort while having sex.
In spite of these findings, only around 57% of men surveyed have said that they have noticed their female partners feeling some kind of discomfort while engaging in intercourse with them.
One of the leading causes of discomfort in women during sex is actually vaginal dryness. A consulting gynecologist at The Everwell Clinic in London named Dr. Moses Batwala says at around 20-40% of women aged 17-50 actually experience vaginal dryness during sex.
Batwala also reveals in an interview that vaginal dryness can occur when there is a decreasing level of estrogen in a woman's body. That can lead to feelings of irritation and itchiness within the vagina. It can also decrease elasticity which can result in women feeling uncomfortable while having sex.
"Many women are embarrassed to talk about vaginal dryness, even with their partners," says Batwala. "Nor do they seek help about vaginal dryness yet it is a very common symptom and cause of morbidity and there is a lot of help and options at hand."
Based on the advice of Amanda Tozer, another expert gynecologist, this condition is usually experienced by women who are going through menopause.
"This is because estrogen is no longer produced by the ovaries of women when they reach the menopause," Tozier says.
Younger women might also experience vaginal dryness caused by imbalances or dysfunctions with a body's hormone levels. Mr. Narendra Pisal, an expert from London Gynecology, claims that younger women are not immune to the discomfort brought about by vaginal dryness. He says that hormonal changes can be caused by breastfeeding or contraception intake. However, the study also found that most women who were experiencing vaginal dryness merely believed that they just weren't being sexually stimulated enough.
With regards to treatments for this issue, Tozer suggests that it would be best for women to use natural lubricants such as oils or even water during sex to help with the dryness.
Based on Durex's research, just around a third of women would actually make use of lubricants with a partner even though a whopping 90% of them said that sex felt better whenever they did make use of them.
But it's not just vaginal dryness that might induce a woman's feeling of physical discomfort during sex. Durex's survey also revealed that 42% of women blamed their displeasure on painful sexual positions and their partners' ignorance on how to better please them in the bedroom.
Hannah Witton, a sex and relationship expert, helps to shed some light on what the findings of this research could mean for the dynamics of a couple in a relationship – particularly when things get physically intimate.
"Sex can be uncomfortable, and that's totally normal, but it's just about being confident enough to find solutions that work for you as an individual," said Witton in an interview. "If I experience any discomfort or pain during sex, I would certainly pause and use lube."
However, Chidera Eggerue, a social activist and blogger, proposes another perspective on the matter. She says that Durex's study is merely reflective of the societal problem that centers around the roles that genders play in relationship dynamics.
"When it comes to intimacy between men and women, the goal for the latter is to be as exciting as possible in order to impress your partner. But the sad and ironic thing is the guy is doing nothing to impress you because he's been socialized to put himself first," says Eggerue. "So it completely makes sense that in a situation where a woman and a man have sex, there is a strong likelihood that she will compromise her needs."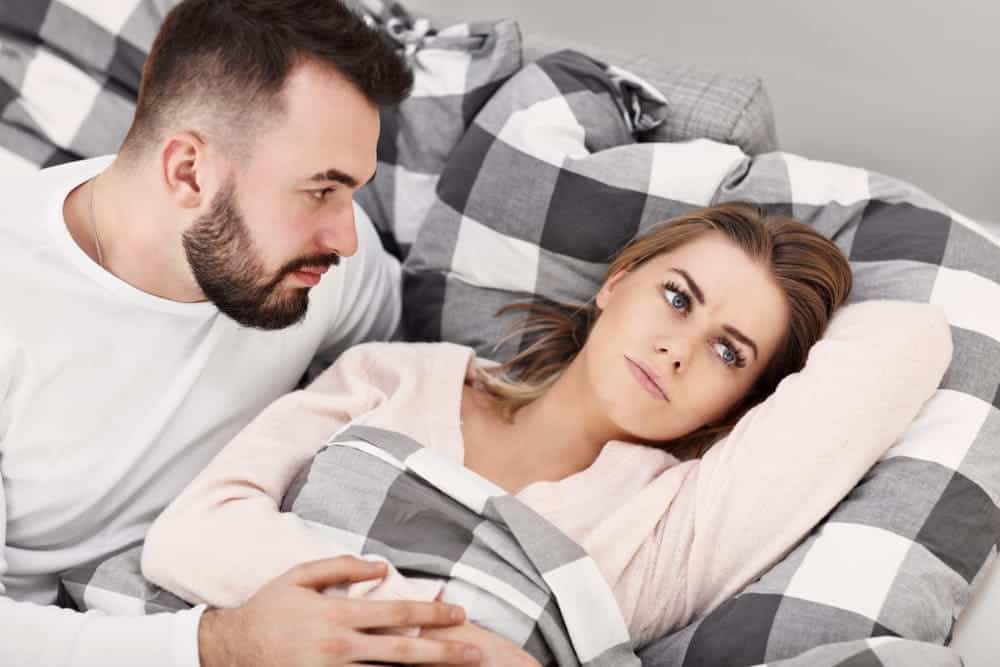 She also says that this might also be an explanation as to why a vast majority of men have said that they don't really notice when their female partners are experiencing any kind of discomfort during sex. Eggerue also stresses the importance of improving sex education in schools.
However, she also admits that alone wouldn't be enough. She postulates that it's important to initiate a dramatic shift in the behavioral attitudes between both and women regarding sex. "We need to extend beyond the conversation regarding sex and involve autonomy," she stressed. "Women need to feel comfortable taking control of their bodies and putting their wellbeing first."