You are probably already familiar with those kinds of weddings that have very unique styles, traits, or occurrences surrounding them. But have you ever heard of the groom actually wearing a white gown to the wedding? Well, chances are that you haven't. And you're about to do so right now.
There is a couple in the UK that is currently residing in the southern part of London. They recently got married and the one quirk that they had for their wedding that set them apart from other traditional weddings is that the groom actually wore a gown for the ceremony.
But you might ask yourself why anyone would want to do that? It's such an absurd and weird idea that seems almost pointless. It's like a gimmick that is purely being done just for the sake of eccentricity and uniqueness. What could have possibly motivated these two people to perform such a solemn and intimate ceremony in a very unusual way?
Well, in order to find out the answer to that, you have to get to know the personalities involved in the relationship first. The man's name is Ian Newman and he is 53-years-old. She is Emma Newman, a 51-year-old newly-minted bride. This couple happens to live in the UK and is living life as happy newlyweds.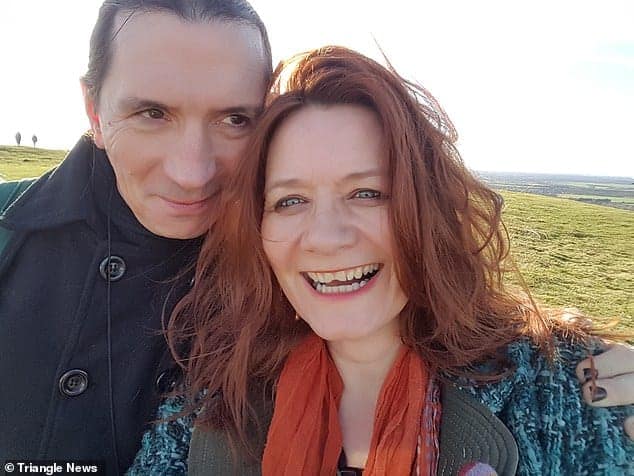 Prior to the marriage, they decided to go dress hunting together for the wedding. And they ended up buying two pairs of wedding dresses. One for Emma and the other for Ian. And surprisingly enough, it wasn't Ian's first time to wear a dress in his life. He was actually a man who had been wearing dresses a lot. And so it came to no shock to the bride that he would be wearing a wedding dress on the day of their wedding as well.
The pair first met in Las Vegas, Nevada in the United States. On their very second date, Ian so casually brought up his passion for cross-dressing. And of course, Ian assumed that Emma would react the same way that most people would react to cross-dressers.
He was very ready to feel her judgment and disgust because he had been so used to it at that point. But instead of being totally weirded out by him, she just laughed. She found it funny and cute that he had such a quirk.
And it was in that moment when Ian knew that Emma was a girl he couldn't afford to let go. He knew that she was someone he would be spending the rest of his life with.
Their relationship grew deeper and deeper as they got closer to one another. And one thing led to another in their relationship until eventually, they decided that it was time for them to take things to the next level.
They decided that the time was ripe for them to engage in matrimony. And even then, Emma already assumed that Ian would be cross-dressing at the wedding celebration.
However, what Emma didn't anticipate is that Ian would be wearing the very same white gown that she did. And this is what Emma had to say about the situation:
"Actually, now I'm really glad we did wear the same dress as I think it worked well. Otherwise, you might end up comparing who wore the nicest one! My wedding day was fantastic. I felt utterly wonderful. I imagine as wonderful as any bride does when they get dressed up. You just feel a million dollars."
Images and story via Daily Mail