Jennifer Lopez & Ben Affleck have been making headlines this year in a very positive way. The couple first tied the knot in July 2022. To top it off, the couple had a second wedding – a three-day event at Affleck's home.
The event started on August 19th and ended on August 21st – it was a massive and beautiful event with some of the biggest names in the industry. The festivities started with a gorgeous dinner event on Friday, ending with a sweet and romantic picnic on Sunday.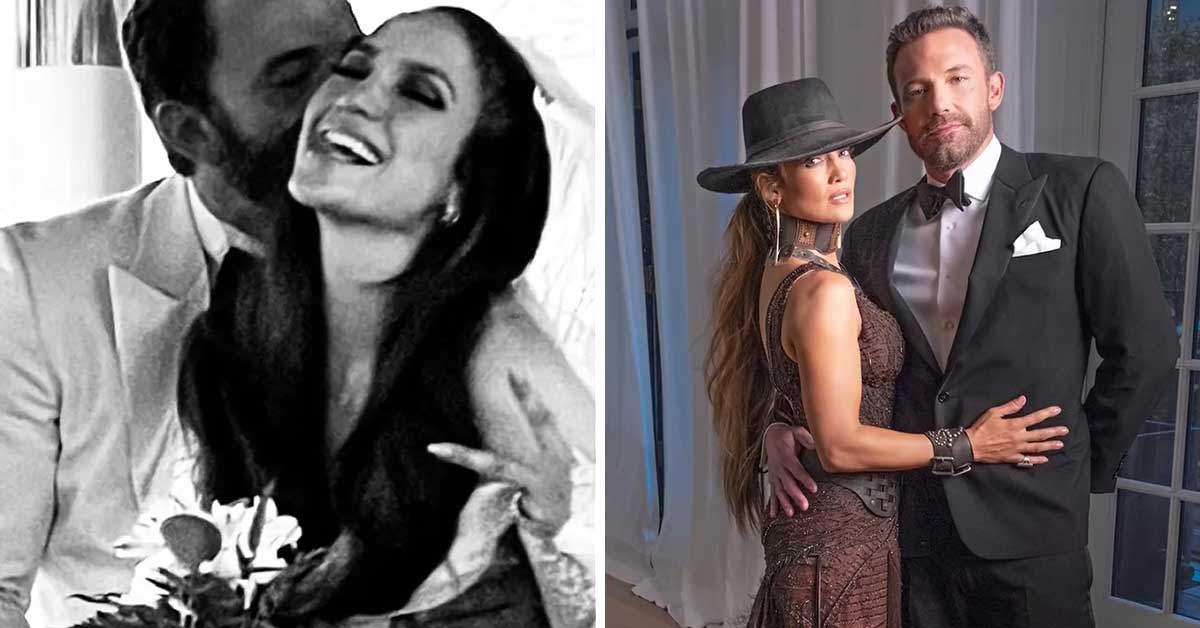 Jennifer Lopez walked down the aisle with her kids behind her, and the internet buzzed about her dress for weeks.
Ben Affleck & Jennifer Lopez had always been the "it couple" for over a decade now. The couple starred together in Gigli, where they became quick friends and started dating in 2002. It was a short-lived relationship that ended in 2004. They both went their separate ways and married other people – only to come back together stronger than ever in 2022.
Recently, the 53-year-old Love Don't Cost a Thing singer opened up about her heartbreak when she and Ben broke up in 2004 and moved on to marry other people.
Affleck married his Daredevil costar, Jennifer Garner, with whom he shares three children – daughters Violet and Seraphina and son Samuel. Meanwhile, Lopez married Marc Anthony and has fraternal twins Emme and Max with him.
"It was so painful after we broke up," Lopez told Apple Music's host Zane Lowe in a candid interview. "Once we called off that wedding 20 years ago, it was the biggest heartbreak of my life. I honestly felt like I was going to die."
"It sent me on a spiral for the next 18 years where I just couldn't get it right. But now, 20 years later, it does have a happy ending. It has the most 'would never happen in Hollywood' ending." She added.
The couple rekindled their romance in July 2021 when Lopez announced on her Instagram that she was back with the love of her life.
"Twenty years ago, I fell in love with the love of my life," Jennifer told Lowe. "I was working on an album and it was called This Is Me … Then. It was all about capturing that moment in time. Now, the most amazing, incredible, unbelievable thing has happened. The reason we're here is because I want to capture this moment in time because it is even better than the first time."
She added that following her split with Ben she couldn't even perform her songs with high spirits
"Dude, I wouldn't even perform these records," she explained. "It was so painful and I was so low on spirits, nothing would make me happy anymore, not even my music."
Lopez said of her happy ending with the Batman actor, "It has the most would-never-happen-in-Hollywood ending. "[A] 'That would never happen. We're not going to write that because nobody would believe it' ending."
Share Your Thoughts:
Thoughts on Jennifer Lopez's latest interview? Let us know in the comments.
Sources: Apple Music