Kevin Costner and his estranged wife, Christine Baumgartner, are now arguing over who gets the pots, pans, and TVs in their divorce as she prepares to move out of the actor's $145 million mansion.
According to court documents obtained by PEOPLE, the Superior Court Judge prohibited Baumgartner from moving things from the residence she and Costner previously shared.
"Christine shall be permitted to remove her toiletries, clothing, handbags, and jewelry," according to the Friday order signed by Judge Thomas Anderle. "She is prohibited, however, from taking any other items of property including, but not limited to, furniture, furnishings, appliances, and artwork."
In documents filed by Kevin's attorney on July 13, the Yellowstone actor asked the court to "prevent [Christine] from removing [Kevin's] separate property from his home, and to ensure an orderly process for the removal of her separate property (if any)."
The actor stated that according to the terms and conditions of their premarital agreement, "there is no community property."
"[Christine's] counsel has stated, in writing, that [Christine] 'plans' to remove many items which are not [her] separate property," the documents stated. "[Christine] refuses to sign a Stipulation that she will not do so unless and until there is a written agreement between the parties."
Baumgartner also alleged that she provided a written list of items when she plans to move out – the list includes their silver mirror, dining chairs, silverware, pots, pans, queen bed, mattress, bedding, rugs, kitchen table, nightstand, and her e-bike.
Kevin's legal team filed an objection on Friday in which the actor argued that Christine's list of items was 'so vague and ambiguous' that he could not agree to the removal of the items.
"For instance, Petitioner lists 'Plates and bowls/ silverware' without specifying which plates, which bowls and which silverware. She lists 'Christine's family heirlooms and/or gifts to her' but does not specify which items she believes were gifted to her (as opposed to both parties or the children)," according to the document.
"She lists 'Christine's personal electronic' but fails to specify what that means. Is a TV a 'personal' electronic? Is she referring to household computers? Which ones?" the document stated.
In response, Christine's lawyers filed an objection which stated that "she identified all of the items she plans to remove from the home via photos and written descriptions."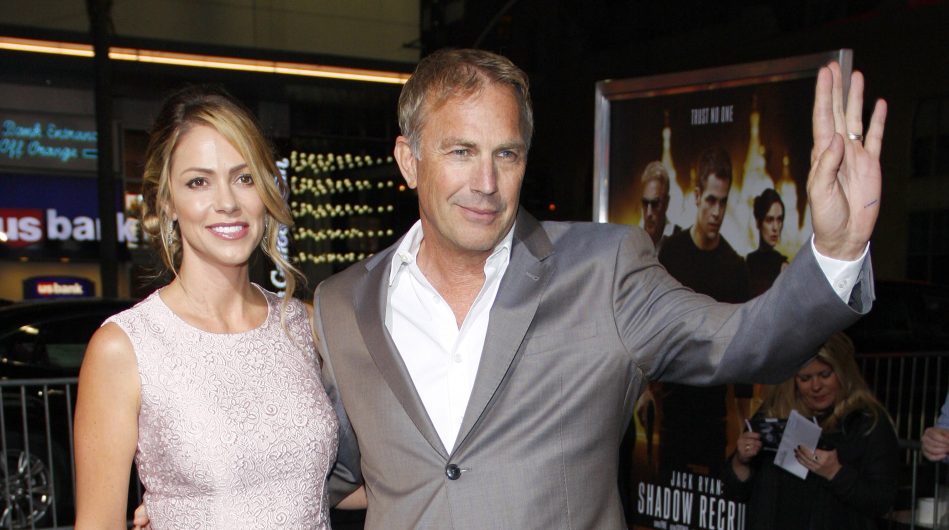 The legal team also objected to the claims from Costner's side that there is no community property: "Many of these items [in the home] were acquired during the marriage and are presumptively community property."
Kevin Costner has also accused his estranged wife, Christine Baumgartner, 49, of taking his belongings without his consent or knowledge and said she made payments to her divorce attorney using a credit card from one of his employees.
The Yellowstone actor, 68, has made these new accusations through his attorney, as per documents obtained by TMZ.
"In the latest documents, which were filed on Thursday, Costner's legal team wrote that Baumgartner 'has shown a disturbing propensity in the last several months, both before and after separation, to take [Kevin's] property without his knowledge or consent, especially since this case was filed,'" wrote Daily Mail.
"One of the more puzzling claims in the documents is that Baumgartner allegedly paid a criminal defense attorney $25,000 that came from a property fund that Costner had set up."
The actor claimed that he was unaware of the payments and that the money should only be used for real estate transactions.
The documents further claim that the handbag designer paid her divorce lawyer, Susan Weisner, "on the credit card of an employee, which is traditionally used for Costner family house charges and paid by [Kevin]."
Costner's attorney also alleges that Baumgartner purchased an expensive vehicle a few months before her separation from The Bodyguard star. He said 'it was out of the ordinary for the couple as they always leased their cars.'
The latest development comes two days after Kevin was ordered to pay more than double the amount he proposed for child support to his Christine.
"According to court docs obtained by Fox News, Judge Thomas Anderle ruled Tuesday that the "Yellowstone" star has to pay the handbag designer $129,755 per month to support their three children together," Page Six reported.
The Judge also ordered that Kevin, 68, will pay $200,000 in attorney's fees and $100,000 in forensic costs.
According to TMZ, the child support money is temporary, and there will be a full hearing in the next few months, so the court will further adjust the amount based on evidence provided by both parties. "It could go both up and down," the outlet reported.
Let us know your thoughts in the comments.