The defamation trial between Amber Heard and Johnny Depp has finally been concluded with the jury's ruling in favor of the Charlie and the Chocolate Factory actor.
It's been two days since the verdict has come out, and fans are celebrating Depp's success in the trial. An ongoing petition on Change.org said that Amber Heard should be removed from Aquaman 2. With the official verdict, the petition has also reached its target of 4.5 million signatures.
The DC sequel in which Amber has played the role of Aquaman's love interest Mera has already finished shooting and is ready to be released in 2023.
According to Johnny Depp fans, the petition has already reached its initial target, but that's not enough. So, they decided to achieve a new target of 6 million signatures on this petition so that they could make it one of the top-signed online petitions on Change.org.
The creator of the infamous petition, Jeanne Larson, posted a victory update after the verdict was announced:
"So, while the headlines may be heavily skewed in Heard's favor, celebrating her $2m win, the truth of the matter is that Johnny is today's winner, coming out on top with a $15m judgement."
"It's high time Johnny is able to vindicate himself, prove that he was the victim in their relationship, and get his reputation back."
"Now maybe he can carry on with his life getting back to normal. Or as close to it as he can get. Let's all wish him well and look forward to seeing him in the movies again."
The petition was first posted in 2020 when Johnny Depp was removed from the Fantastic Beasts franchise and received 1.5 million signatures. Then it was revitalized during Depp and Heard's court trial.
The actor sued his ex-wife for fifty million dollars for wrongly accusing him of being an abuser.
In response, Amber Heard countersued him for a hundred million dollars by accusing him of setting up a "smear campaign" against her and calling her claims, ''a blatant lie.''
On Wednesday, June 1, 2022, the jury announced their verdict, stating that Amber Heard had defamed her Johnny Depp by wrongfully accusing him.
Recently, Amber Heard's co-star Dolph Lundgren spoke in her favor and claimed that she is a great actress and a humble person. In his interview, Lundgren said,
"I worked with Amber Heard in the first Aquaman film, and now the second one. We shot last fall in London. She's terrific, and I had a great experience with her. She's very kind, nice to the crew, nice to everybody, just down to earth."
Amber claimed that her role in Aquaman 2 has been significantly reduced because of all that was happening in the court proceedings. She said Depp's lawyers portrayed her as a vile woman, full of drama and lies.
"I fought really hard to stay in the movie. They didn't want to include me in the film," she said in court.
Earlier, the warner bros executive Walter Hamada shared in one of the court proceedings that Amber had no "real chemistry" with her co-actor, who's playing Aquaman. The team had to put in great effort to fabricate their chemistry. "You know it when you see it, and the chemistry wasn't there," Hamada said.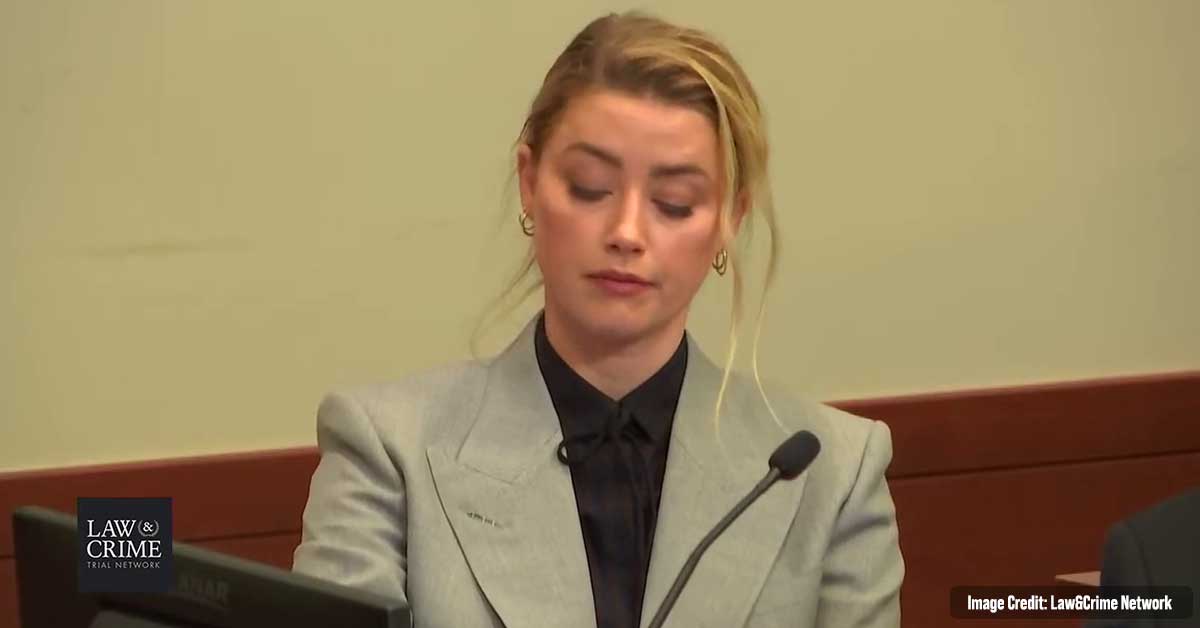 It seems like Amber Heard's career is in great trouble now that the trial has been concluded, and things didn't go in her favor at all. The actress said that she is very disappointed with the jury's decision, and it is a major setback not only for her but for all the abuse survivors out there.
What are your thoughts on this petition being signed up by such a massive number of supporters? Share your thoughts in the comments below.
Sources: