Gwyneth Paltrow is an American actress, author, businesswoman, and model who received several awards during her acting career, including an Oscar, a Golden Globe Award, and an Emmy Award.
Paltrow gained fame for her work in films such as Seven, Emma, Sliding Doors, and A Perfect Murder.
Her notable projects include Iron Man, The Avengers, Great Expectations, Hook, Bounce, Hush, and Duet.
In 2002, the award-winning actress met English singer and songwriter Chris Martin – popularly known as the co-founder and lead singer of the rock band Coldplay.
According to Us Weekly, the two stars first met when Chris was on tour in Los Angeles with his band.
"It's funny because people had started writing that we were going out and we had never even met," the Emma star said in April 2013 during her Iron Man 3 press tour.
"And then he was in Los Angeles doing a concert, and an actress that he had a crush on was supposed to come to the concert. When she didn't show up, he was so annoyed that he said, 'Oh, this is for my girlfriend, Gwyneth Paltrow.'"
"Then people were saying, 'What's going on?' I was like, 'I've never met this guy; I've no idea.' And because of that, because people were writing about it, we ended up meeting at a concert and there you go. Because they had written so much in the press, his assistant came to my seat at the concert. They said, 'This is so crazy, but will you come back and say hello afterwards?' And that was it," Gwyneth said.
Soon they started dating, and in December 2003, Chris and Gwyneth got married.
The couple welcomed their first daughter, Apple, in 2004, followed by her brother Mosses, who was born in 2006.
Despite having a fairytale beginning, their marriage didn't last forever.
According to Paltrow, during their 2010 trip to Italy, the star couple realized their relationship didn't have that 'spark' anymore.
"I don't remember which day of the weekend it was or the time of day. But I knew – despite long walks and longer lie-ins, big glasses of Barolo and hands held – my marriage was over," she told Vogue in September 2020.
In 2014, the couple announced their split, which they labeled 'conscious uncoupling.' Their divorce was finalized two years later, in 2016.
In June 2021, Vanity Fair reported that years after their divorce, the Fix You singer and the Avengers actress are still 'close.'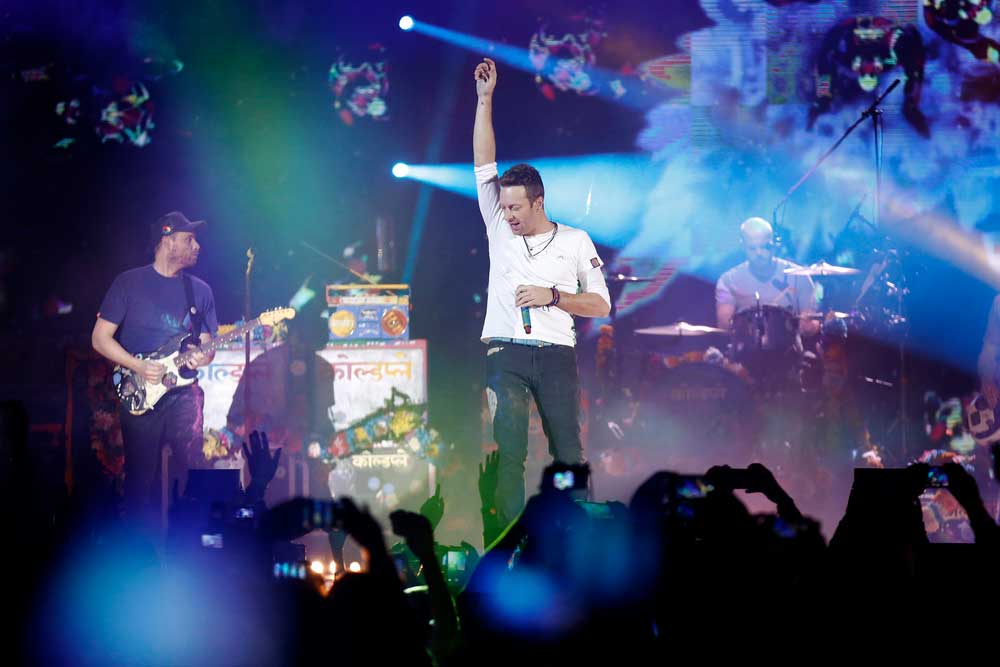 "You know, he's my family. I love him. "I'm so grateful to him for giving me these kids," Gwyneth told Jill Martin on Shop Today. "It worked out well…You know, it really did, I have to say."
In another podcast interview with Anna Faris, the 49-year-old actress revealed,
It all turned out for the best. I never wanted not to be married to the father of my kids, theoretically. But I have learned more about myself through that process than I could have imagined." She said, "And because I focused on accountability, I could find the most amazing man and build something that I've never had before with Brad [Falchuk], my husband."
"It's OK to stay in love with the parts of your ex you were always in love with." The mom-of-two told Vogue. "In fact, that's what makes conscious uncoupling work. Love all of those wonderful parts of them."
Do you think ex-partners can stay friends after a breakup? Or, as in Gwyneth and Martin's case – 'Close as family'? Let us know your thoughts.
Sources: Us Weekly – Vanity Fair – Vogue