Life is full of mysteries, you never know what's around the corner or when your life can instantly change in a moment. Such is today's story of finding true love without expecting it.
Jasmine Grogan is a TikTok influencer – she shared her incredible story of how she went shopping one day and found the man of her dreams. Jasmine, while going inside a mall, found a homeless guy outside.
She asked him if he needed anything, and he said no. She went on with her shopping, but the guy left a massive impression on her – she couldn't stop thinking about him.
Jasmine recalls the fateful day:
"Met a homeless man one day doing my food shopping."
"Offered him money, he wouldn't accept it."
"I went inside, continued to do my 'shop couldn't stop,' thinking about him…"
"Went outside and asked if I could help him in any way, he said no. He asked if I wanted help putting my shopping into a taxi. I said yes."
"I asked if he wanted me to get him something to eat, he was embarrassed but he said yes and we went for some dinner, we had a long talk about his life, I went and bought him a little phone so we could keep in contact. There was something different about him."
"I got him a hotel and I went home, we kept in contact I couldn't stop thinking about him."
True Love Sparks Between the Two
Jasmine was smitten by him, there was something about him that she couldn't stop talking to him and wanted to meet him as soon as possible. Here starts their beautiful love story.
They went for lunch, it was full of happiness and good vibes all around.
She asked him to come home so she could arrange a few clothes for him. He agreed. They started living together.
And a few more dates, because they became inseparable.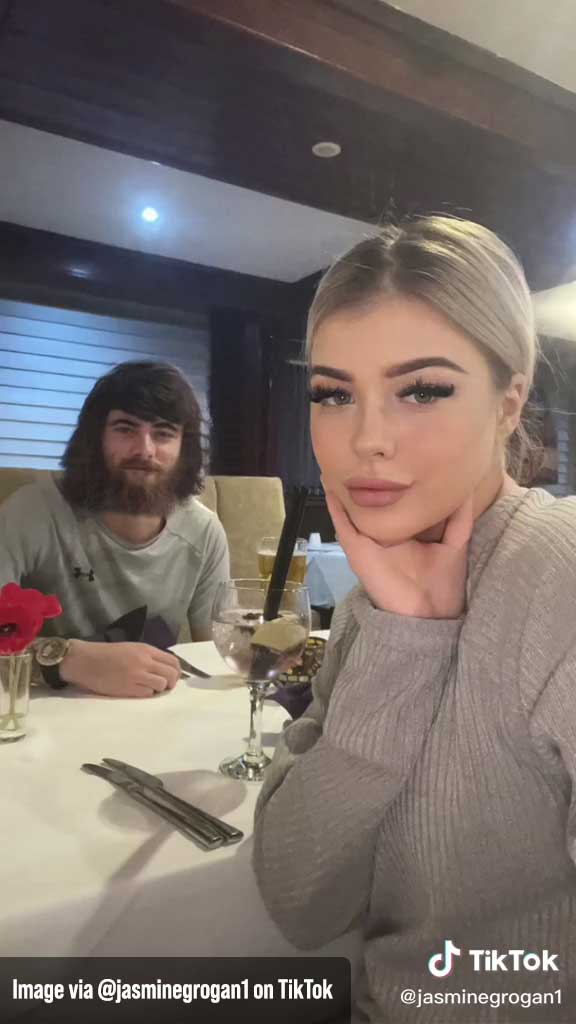 She got him new teeth because he didn't have any – a pure act of humanity and love.
He got a shave, too.
They had two beautiful babies together.
She says he's an amazing dad and fiancé.
He proposed.
She said yes!
They're a big, happy family now.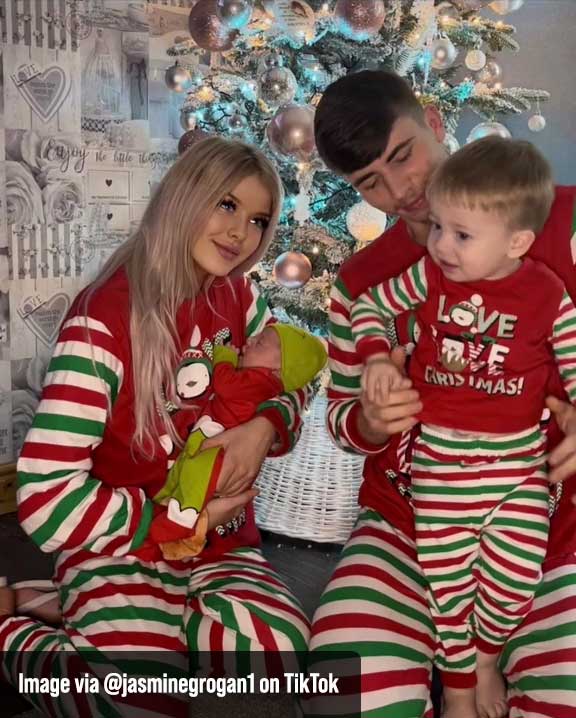 They're best friends and made for each other.
Inseparable – a love story for the ages.
This couple has one of the most inspirational love stories we've come across.
You can follow this beautiful family's journey on TikTok.
What are your thoughts on this incredible story? Share your thoughts in the comments below.
Sources:
Jasmine Grogan on TikTok