This past month, there's been a constant influx of updates from the notorious Johnny Depp & Amber Heard trial, where a lot of truth keeps coming to light – ultimately putting Amber Heard under a lot of pressure. Among all of the things revealed in their trial, The ACLU also made an appearance.
According to The American Civil Liberties Union, Ms. Amber Heard had pledged to donate $3.5 million. The pledge took place back in 2016 and was supposed to be completed in 10 years. But it was revealed during the trial that she had only paid less than half of the pledged amount.
Terence Dougherty is the ACLU'S Chief Operating Officer and General Counsel. According to Terence, Amber Heard's donations had been stopped since 2019. When ACLU's team reached out to Amber Heard, they were told that Amber Heard was going through a challenging financial situation.
Terence said:
"we learned that she was having financial difficulties."
Terence continued to explain that Amber Heard had donated a total of $1.3 million – which is less than half of her $3.5 million pledge. Another detail to note about her $1.3 million donation is that $100,000 of that amount came from Johnny Depp, while $500,000 was donated through a Vanguard account that's apparently linked with Elon Musk.
About the infamous Washington Post op-ed written by Amber Heard, Terence said:
"Based on my review of prior drafts of the op-ed, I knew that she was referring to Johnny Depp and her marriage."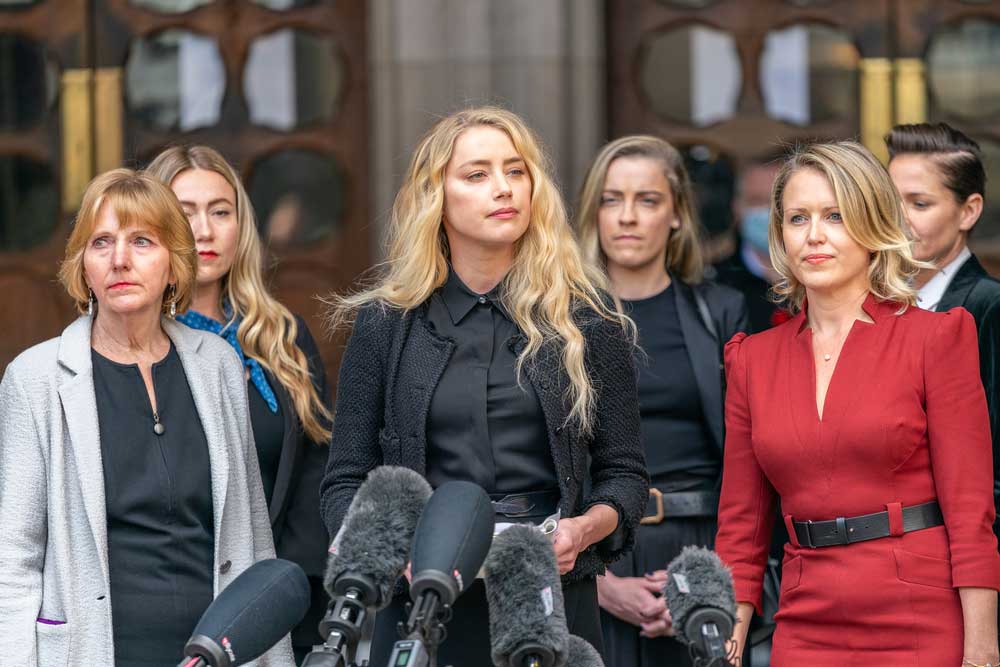 Through her trial with Johnny Depp, Amber Heard seeks $100 million from Johnny in damages. But when Johnny Depp's testimony came out a few days ago, it was certain that he was a victim of domestic abuse – according to audio recordings of him having an argument with Amber Heard.
This trial is still far from over. Johnny Depp's testimonies have already been made and have been viral all over. And now it's Ms. Heard's opportunity to talk about everything. The trial will be back in session in the next few days.
What are your thoughts on this development about the ACLU? Share your thoughts in the comments below.
Source: