Kevin Costner's wife has reportedly declined $52k per month in child support amid their ongoing divorce proceedings.
The actor and Christine Baumgartner were married for 18 years and share three teenage children: Cayden, 15, Hayes, 14, and Grace, 12.
In May of this year, the couple filed for divorce, and Costner's representatives expressed their sadness over the situation, stating, "It is with great sadness that circumstances beyond his control have transpired which have resulted in Mr. Costner having to participate in a dissolution of marriage action."
Despite being entitled to a reported $1.4m settlement as per their prenuptial agreement, the handbag designer allegedly deemed the proposed $52,000 sum "completely inappropriate."
According to court documents obtained by TMZ, Baumgartner claimed that Costner had spent "$240,000 (£186k) on himself" and their children when they were in his care.
She also argued that the child support amount was "well below" what the A-list actor earned from renting out their Californian beach house, where Baumgartner currently resides.
Previously, Baumgartner had requested $248k per month in child support.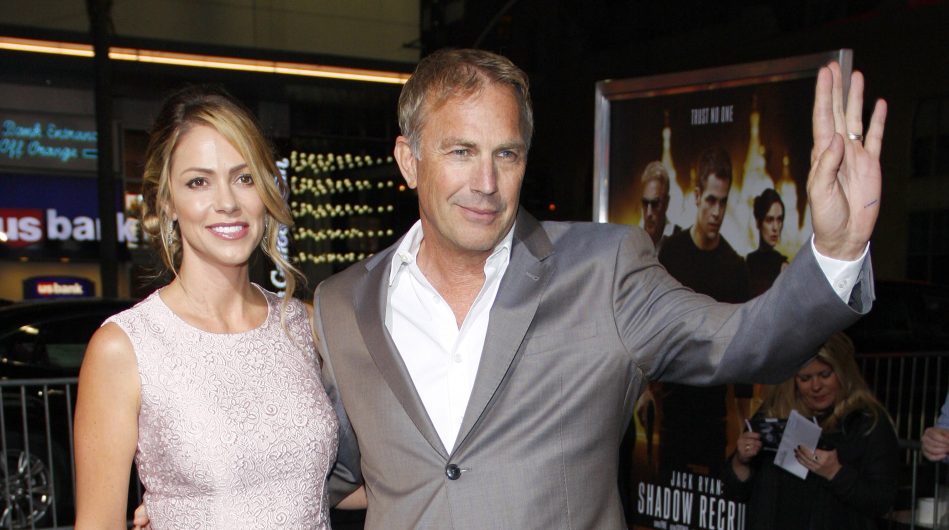 Baumgartner reportedly felt that the proposed sum was insufficient to maintain the lifestyle her children were accustomed to, citing their familiarity with beachfront living and gated communities.
According to Insider, she stated in a new declaration, "They are entitled to have a home that is somewhat comparable to one of the three multi-million-dollar residences which make up the Beach Club Compound."
Baumgartner added, "I cannot provide housing and care for the children at anything close to their accustomed lifestyle with the $51,000/mo. Kevin proposes to pay in child support."
Insider also reported that she claimed the sum was lower than the rent charged for their guest home at the Californian property, which was reportedly listed at $65k per month.
Costner's attorney assured that the actor would continue to cover the children's expenses as he had done previously.
During the ongoing proceedings, Baumgartner was ordered by a judge to vacate their home by the end of July, but she has reportedly refused to do so.
According to court documents obtained by ET, the prenuptial agreement signed in 2004 stipulated that in the event of a divorce, Costner would have exclusive possession and use of his separate property residences.
Baumgartner also agreed to vacate any separate property family residence within 30 days of filing for divorce.
Baumgartner's representatives explained, "Christine understands that at some point in the future, she and the children will have to move out of the family home."
However, they stated that she couldn't comply with the order at this early stage due to insufficient funding to secure housing that would maintain a similar standard of living for the children in their respective homes.
In response, Costner's legal team stated that Baumgartner had access to nearly $1.5 million, which should enable her to find new homes.
They noted in a memorandum, "Multiple four-bedroom, four-bathroom lovely homes are presently available, located in close proximity to Kevin's separate property residence… Kevin made multiple offers to assist her in relocating."