Jennifer Grey is an American actress best known for her role as Baby in Dirty Dancing. She made her acting debut in 1984 with the film, Reckless, and two years later, Grey had her first breakthrough in Hollywood – she appeared in the teen comedy film Ferris Bueller's Day Off in 1986, and people started recognizing her everywhere she went.
Some of her other notable projects include Red Dawn, Wind, The Road to Christmas, Bounce, The Cotton Club, Reckless, The Bling Ring, Untogether, Lover's Knot, Bittersweet Symphony, and Keith.
Jennifer was born in 1960 in New York City – her father, Joel Grey, was an Oscar-winning screen actor, and her mum Joe Wilder was a former singer and actress. The Dirty Dancing star attended Dalton School in Manhattan, where she studied acting and dance and also met her best friend, Tracy Pollan.
In 1987 before the premiere of her blockbuster movie Dirty Dancing, Grey survived a horrible car accident while she was in a car with her then-boyfriend, Matthew Broderick, who was driving the vehicle on the wrong side of the road and crashed it into another car. The other vehicle was being driven by a mother with her daughter sitting in the passenger seat. Unfortunately, they were both killed in the crash.
Matthew was charged with dangerous driving after the accident, and Jennifer suffered minor injuries, including a few bruises. However, she suffered a great deal mentally and couldn't even enjoy her movie premiere.
"The juxtaposition of that deep sorrow, the survivor's guilt, and then being celebrated as the new big thing just didn't jibe. It didn't feel good to be the toast of the town," she said after the accident.
Last year, the Keith star spoke to PEOPLE for an interview and said she could never fully recover from the trauma after the tragic accident.
"There was some very, very heavy stuff that went down that changed my life forever and there was no one to blame. And many people might think that I'm here to hell some long held secret. None of that, it's just we had an accident. It was a pure and simple accident that was tragic. And it had very serious traumatic lasting effects on, I'm sure, Matthew and the family of the other women and me."
Following the accident, Grey took a break from acting, and before making a comeback, she went under the knife in the early 1990s. The Reckless star underwent two rhinoplasty procedures which completely changed her look and almost made her look unrecognizable.
"I went in the operating theatre a celebrity and came out anonymous. It was like being in a witness protection program or being invisible," she said in 2012.
The nose job procedures negatively affected her career.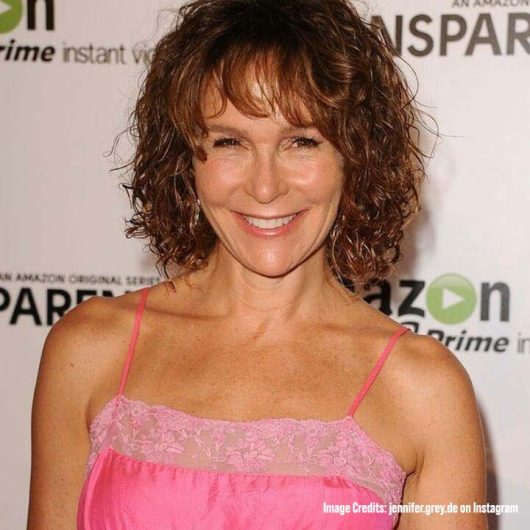 "I spent so much energy trying to figure out what I did wrong, why I was banished from the kingdom. That's a lie. I banished myself," she told PEOPLE.
The actress married once in her life with actor and screenwriter Clark Gregg – the couple tied the knot in 2001 and divorced in 2021. During their marriage, they welcomed one daughter together, Stella who is 21 years old now.
"I just wanna feel who I am now. But I think that when you ask other people who you are and you ask people to love you and you take their opinion as a definition of your worth, it's a slippery slope, man," said Grey.
Let us know your thoughts in the comments.
Source: PEOPLE