A Mexican woman recently revealed his struggles of dating as a conjoined twin and joked that her sister is a 'bad wing woman.'
21-year-old conjoined twins from Carmen and Lupita Andrade answered a series of questions on YouTube's Ask Me Anything. They opened up about their intimacy, hobbies, future plans, and struggles with people's comments.
According to Daily Mail, "The girls, who have lived in Connecticut ‌ ‌since‌ ‌they‌ ‌were‌ ‌two years old, are attached along their chest walls down to their pelvis where their spines meet. They have two arms, but only a single leg each, with Carmen controlling the right leg and Lupita, the left."
The sisters revealed that when they were born in 2002, doctors told their parents that they wouldn't survive long and would only live for three days max.
"Our Parents were told that we would only survive for three days," said Carmen. "And that our separation could result in their death or years of intensive care. So they chose that we stay together."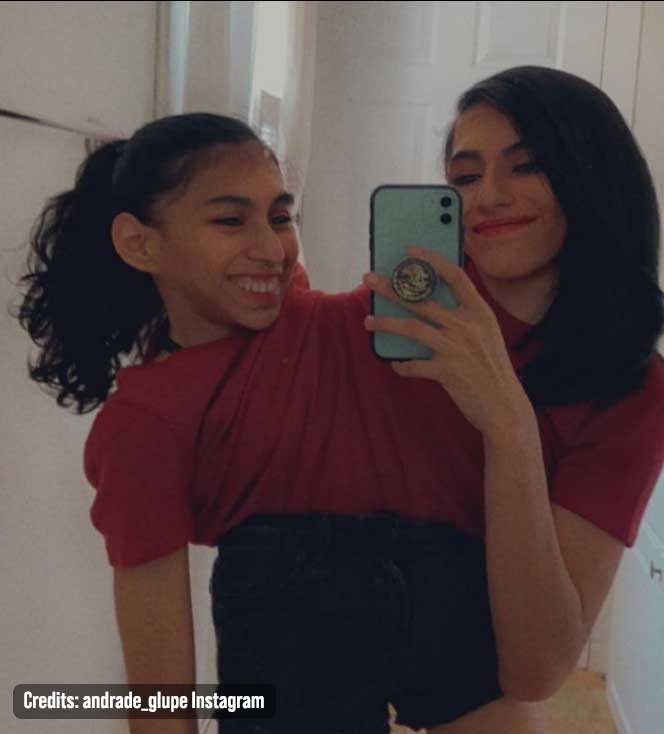 She added, "And we have expertly adapted to living life with one another – including how to navigate life now that I, Carmen (right) have a boyfriend." She laughed.
The 21-year-old said that dating had been a learning process for everybody, and currently, she is learning how to be in a romantic relationship.
"According to Carmen, who has been going out with her current boyfriend for a 'year and a half', although she didn't name him or share a picture," per Daily Mail.
"She told the cameras her partner is similar to a close friend and her new relationship was 'not intimate in that way, and he's OK with that.'"
Carmen met her boyfriend through a dating app called Hinge that links people compatible with each other according to their date.
"So, at first, I was reluctant to show that I was a conjoined twin. It was really awkward for me," she said. "I was obviously going to be transparent about everything… It was a learning process for everybody. We obviously had to have a discussion on what boundaries are OK and what aren't."
Contrary to Carmen, her twin, Lupita said she is not dating anyone as she thinks she is 'asexual and aromantic.'
That's when Carmen jokingly said that Lupita is a bad wing woman as she is not a romantic person at all.
She also said that she doesn't think she will ever going to get married, but maybe she would change her mind as she is only 21.
"I think I would rather prefer life partners than actual marriage, but I'm not sure as of now; I'm only 21."
The twins also discussed their struggles and revealed that sometimes they get to hear inappropriately mean comments from other people regarding their future, relationship life, and intimacy.
"We have been inappropriately 'fetishized' over the idea that someone might have sex with two people at once." They said in the YouTube video.
What are your views on Carmen and Lupita Andrade's story? Let us know in the comments
Sources: Daily Mail – YouTube